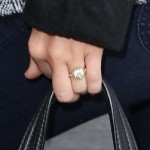 Miley Cyrus, who shot to stardom at age 12 as Disney's (NYSE:DIS) Hannah Montana, is getting married.
The 19-year-old singer/actress announced her engagement to Aussie Liam Hemsworth Wednesday. Hemsworth is most-known for his role as Gale Hawthorne in the Lions Gate (NYSE:LGF) smash hit, The Hunger Games.
Since the Twitterverse and just about every other media channel — social and traditional — is buzzing about the news, here are five details to help you be in-the-know about the engagement.