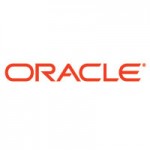 With the current low interest rate environment, many big blue chips are borrowing on the cheap bond market so they can buy back their own stock in bulk. As a whole, this is a great strategy for returning value to shareholders, so when tech giant Oracle (NASDAQ:ORCL) announced that it is buying back a whopping $10 billion in stock, you bet that caught my attention. Let's dig deeper with Oracle and see whether this truly is a golden buying opportunity.
Company Overview
Oracle is one of the nation's largest hardware and software companies. Notably, the company has been around since 1977—so it has kept pace with much of the computer revolution. Over the years, the company has rolled out wave after wave of successful database management systems and has managed to capture the third-highest software sales.
Oracle is also known for its enterprise resource planning software, its customer relationship management software as well as its supply chain management software. The company currently employs 108,000 worldwide.
Competition Buzz
Oracle competes with the likes of computing giants International Business Machines (NYSE:IBM) and Microsoft (NASDAQ:MSFT). If you plug all three of these companies in my Portfolio Grader tool, you can see at a glance that Oracle's competitors outpace it in terms of buying pressure (as shown by Quantitative Grade).
However, Oracle does do the best in terms of operating margin growth, earnings growth, earnings surprises and cash flow. In the end, Microsoft has the weakest Fundamental Grade and Oracle has the weakest Quantitative Grade, so IBM is the best overall buy.
Earnings Rundown
In mid-June, management announced that Oracle's fourth-quarter profit rose 8% from last year thanks to robust software sales. Meanwhile, the company's hardware and services businesses decelerated. Adjusted earnings weighed in at 82 cents per share, which topped the 78 cents per share consensus estimate by 5%.
Total sales also climbed modestly to $10.92 billion; analysts forecast sales of $10.89 billion. Pleased with these results, management announced a quarterly cash dividend of 6 cents per share. Shareholders of record on July 13 will receive this payment on August 3. In an industry with 117 companies, Oracle boasts the eighth-highest dividend yield. Management also announced that it is buying back an additional $10 billion of its stock in the coming quarters.
Current Ratings
Before you buy any stock, you should always run it through my free Portfolio Grader ratings system. This stock has suffered a significant decline in the past twelve months; this time last year, the stock earned a B overall. Since then, the company has dipped in terms of its sales growth and earnings momentum — its earnings growth, cash flow and return on equity actually remain strong. What really keeps this stock down is its depressed level of buying pressure; it has been steadily tapering off for the past six months. This stock receives a D for its Quantitative Grade and a B for its Fundamental Grade.
Bottom Line
As of this posting, June 26, I consider ORCL a C-rated Hold. While its latest dividend and stock buyback program may make this stock tempting, I would hold off until buying pressure firms up for ORCL.
Recommendation: C-rated Hold
Sound Off: What do you think about ORCL? Are you a buyer at current prices? Let me know what you think by posting on our wall on Facebook.