Facebook Actions Get Two Women Arrested
by Nate Wooley | November 20, 2012 11:07 am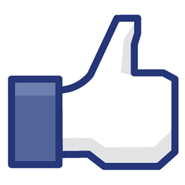 [1]Two women were arrested in India Monday for expressing themselves on Facebook (NASDAQ:FB[2])
The two women, who live in Mumbai, got into trouble with the law when one, Shaheen Dhada, complained on Facebook about shops being shut down during the funeral of Bal Thackeray, a right-wing Hindu fundamentalist politician. The second woman, Dhada's friend Renu Srinivasan, was arrested for clicking the Like button on Dhada's status update, reports The Clarion-Ledger[3].
Police claim the arrests were made to prevent any violence in the wake of Thackeray's death. Sadly, it didn't work. Even though Dhada later apologized and deleted the status, her uncle's clinic was attacked and vandalized by those who supported Thackeray.
Shops were closed for the funeral, which 1.5 million people attended. The women were released on bond after being processed Monday.
More stories about social media:
Facebook Takes a Shot at LinkedIn[4]
Justin Timberlake's New MySpace Is All About Artists[5]
Pinterest: Now You Can Pin … Privately[6]
Endnotes:
[Image]: http://investorplace.com/wp-content/uploads/2012/06/FacebookLike.jpg
FB: http://studio-5.financialcontent.com/investplace/quote?Symbol=FB
reports The Clarion-Ledger: http://www.clarionledger.com/article/20121119/NEWS/121119035/Arrest-Facebook-like-made-woman-India-another-arrested-posting-comment?gcheck=1&nclick_check=1
Facebook Takes a Shot at LinkedIn: http://investorplace.com/ipo-playbook/facebook-takes-a-shot-at-linkedin/
Justin Timberlake's New MySpace Is All About Artists: http://investorplace.com/2012/11/justin-timberlakes-new-myspace-is-all-about-artists/
Pinterest: Now You Can Pin … Privately: http://investorplace.com/2012/11/pinterest-now-you-can-pin-privately/
Source URL: http://investorplace.com/2012/11/facebook-actions-get-two-women-arrested/
Short URL: http://invstplc.com/1fviCiU
---