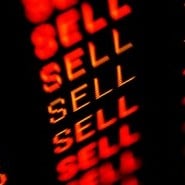 The market has had a heck of a run in 2013, with the S&P 500 pushing above 1,700 to tally a nearly 20% gain since Jan. 1.
Many typically low-risk stocks have been caught up in the resulting rally, too, racing up with the market and delivering unusually large share price appreciation to stockholders.
While it's a good problem to have your typically sleepy stocks tack on big gains like this, it does present a bit of a quandary for investors. After all, if you actively seek out stable, dividend-paying investments that are typically low-alpha and highly correlated to the market … what do you do when you find your portfolio full of fast-moving picks that have significantly outpaced the market?
Do you just smile and enjoy the ride? Or do you trim back, knowing that these stocks aren't designed to fly so high so fast?
If you own one of the following blue chips, I recommend cutting back right now because the underlying businesses can't support the rapid run-up in shares. This is not to say they will crash and burn … but if the market keeps chugging higher while you suffer a slow drift downward or sideways, that's no way to invest.
Here are five risky blue chips masquerading as low-risk plays that investors should sell right now: