The whole world has seen Miley Cyrus twerk and now they have also seen her getting high on stage.
Daily News reports that the 20-year-old singer lit up what looked like a joint at MTV's European Music Awards on Sunday. Miley won the Best Video Award for her hit single 'Wrecking Ball' before lighting up. Many photographers snapped pictures of the incident but the segment was cut from the U.S. broadcast of the show.
MTV's EMAs took place at the Ziggo Dome in Amsterdam and the show included performances from several stars including Miley, her twerking partner Robin Thicke, Snoop Dogg and Katy Perry.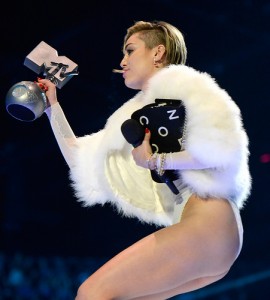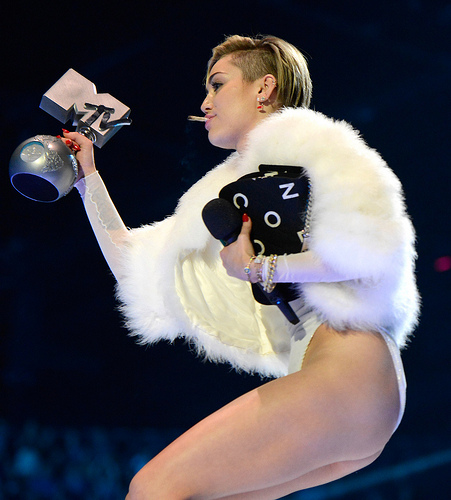 More Celebs Behaving Badly