Even as the market continues to bump up against new highs, there remains a general sense of unease in the market.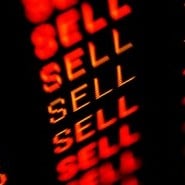 And as we enter yet another earnings season with muted expectations, we could finally see the S&P 500 crack with its much-anticipated correction in the weeks ahead.
According to FactSet earnings research, 84 companies have issued negative EPS guidance for Q2 while only 27 companies have issued positive EPS guidance. That's not a good sign.
If you're wondering about whether to go long or get defensive, however, it often depends on the individual stock that you're looking at. There remain some decent opportunities out there trading for a fair price, and which may chug higher on strong results this earnings season.
But if you're holding one of the following five stocks, don't count on a pleasant summer for your portfolio.
Here are five big-name stocks to remove from your portfolio ASAP.