Cream-of-the-Crop Bond Funds: SPDR Doubleline Total Return Tactical ETF (TOTL)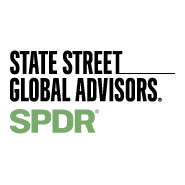 Expenses: 0.55%
SEC Yield: 3.01%
SPDR Doubleline Total Return Tactical ETF (NYSEARCA:TOTL) is an excellent selection for those that want an active approach to fixed-income. This fund is managed by Jeffrey Gundlach of DoubleLine Capital using a multi-sector approach to its asset allocation. It's a fund that I currently own for myself and clients of my wealth management firm.
The advantage of an active fund like TOTL is that it has more flexibility in security selection and risk management capabilities than an index. The fund manager can increase or decrease the effective duration, as well as shift assets towards areas of the bond market they feel offer greater value. There are also limits (or guidelines) on sector exposure that make this fund suitable as a diversified core holding.
Right now, TOTL yields 3.02% and has an effective duration of 5.02 years. It also carries exposure to bank loans, emerging market debt, and other asset backed securities that you won't find in many benchmarks.
It's worth pointing out that TOTL charges an expense ratio of 0.55%, which is significantly higher than a passive ETF. As an active fund, it is also susceptible to underperform its benchmark if its positioning doesn't blend well with the fixed-income environment. Nevertheless, this bond fund has weathered the recent jump in interest rates in a much smoother fashion than its peer group.