Unloved REITs To Buy With 30% Upside: Urstadt Biddle Properties Inc (UBA)
This old-school REIT pursues a profitable niche strategy of owning grocery-anchored shopping centers located exclusively in lucrative New York and Connecticut markets.
Urstadt Biddle Properties Inc (NYSE:UBA) may not be a familiar name for many investors. However, UBA has executed on this targeted strategy while quietly raising its dividend for 23 consecutive years — including through the Great Recession.
23 Straight Dividend Raises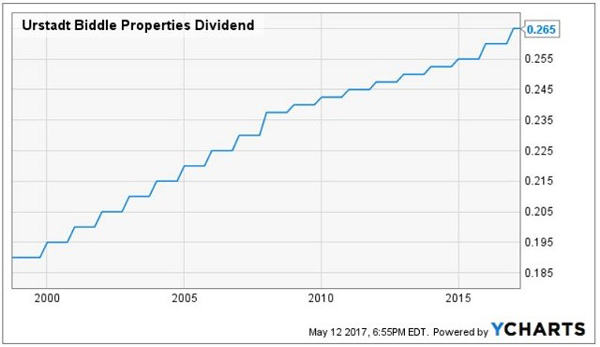 UBA shares are currently trading at 52-week lows, with a forward yield of 5.7%. The last time these shares went on sale was in 2015. If you bought the shares at 2015 lows, the yield was 5.8%, (only 10 bps lower than the yield right now).
UBA Shares on Sale, Again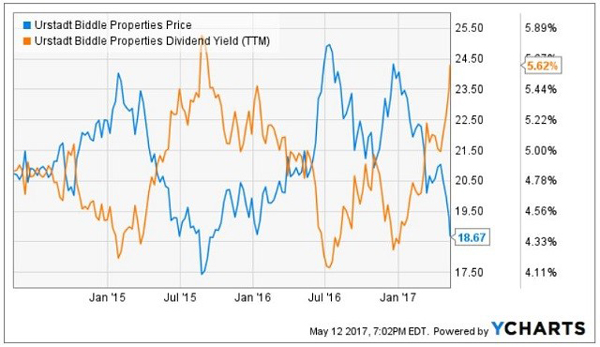 There is also potential for 21.3% price appreciation based on the analyst consensus 12-month price objective of $22.67 per share.
UBA is a much smaller REIT than Kimco, but the balance sheet has investment grade metrics with just 22% debt, to support that 5.7% yield.