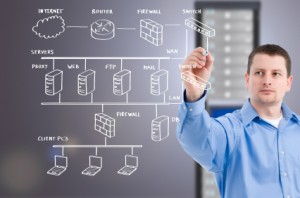 Technology giants are participating in this year's Computer Science Education Week, promoting an "Hour of Code" to help young people learn the basics of computer programing.
Run by the Computing in the Core advocacy group and Code.org, more than 29,000 events in 160 countries are planned for this week, eWeek notes.
Here are four things to know about the "Hour of Code" campaign:
Microsoft (MSFT) is participating in the event with its Kodu Game Lab, which makes its visible programing language more accessible to learners. It has also developed TouchDevelop, which allows users to develop mobile apps that can run on smartphones or tablets.
Apple (AAPL) is offering free, hour-long instructional sessions at its Apple Stores nationwide on Wednesday to promote the "Hour of Code."
The annual week-long event began on Dec. 9, the birthday of legendary early computer programmer Grace Murray Hopper, who would have been 107 this year.
This year, the "Hour of Code" and related events are expected to educate more than 4 million students around the world.
Want to share your own views on money and politics? Drop us a line at letters@investorplace.com and we might reprint your views in our InvestorPolitics blog! Please include your name, city and state of residence. All letters submitted to this address will be considered for publication.