Massive Silicon Valley IPOs: Airbnb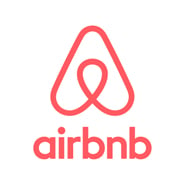 As of mid-2016, online travel marketplace giant Airbnb was getting all its ducks in a row for a move to the public market. CEO and co-founder Brian Chesky said that the company does not intend to go public in the near-term, but it's certainly in the cards. "We agree [with investors] that when it's best for the business we're going to do it," Chesky said.
In September 2015, Airbnb raised $500 million in funding that valued the company at around $30 billion. That value makes Airbnb slightly more valuable than gaming giant Activision Blizzard, Inc. (NASDAQ:ATVI).
Airbnb currently has more than 100 million users and 640,000 hosts. The platform has more than 2.3 million total listings in upwards of 57,000 cities around the world.
Perhaps the most impressive statistic for investors is the company's revenue growth. Slice Intelligence reported that Airbnb was delivering nearly 90% year-over-year revenue growth as of mid-2016. Those numbers could easily make Airbnb one of the hottest new stocks on the market when the company decides to go public.