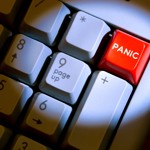 As the stock market (NYSE:SCHB) tries to recover from its worst monthly performance of the year, all eyes are on the technology sector. Will it wither or will it lead?

Despite losing more than 6.5% over the past month, the Nasdaq-100 Index (NASDAQ:QQQ) still has a year-to-date gain of almost 12%.
Other ETFs linked to technology stocks like the Select Sector Technology SPDR (NYSE:XLK) have also been outperforming the broader stock market (NYSE:SPY).
Even so, the latest slide for technology stocks has put the QQQ on the edge. There's a big difference between a temporary sell off and a change in leadership. How do you tell the difference between the two? The answer is key support/resistance levels which are provided in the ETF Profit Strategy Newsletter.
Ahead of Facebook's (NASDAQ:FB) initial public offering on May 3, we wrote via our Weekly ETF Picks to subscribers, "Facebook's IPO could very well coincide with a short term top in the Nasdaq-100 Index (QQQ)." Along with that cautionary note, we pointed to key levels for safe trading. Meanwhile, here's what cheerleaders were saying:
"Facebook is the most important IPO to ever hit the Stock Markets" – Mark Cuban on May 17, 2012 via BlogMaverick.com
"Facebook IPO Halo Boosts Social Media Stocks" – AllThingsDigital on May 17, 2012
"Facebook IPO Could Target Higher Price" – CS Monitor on May 14, 2012
Instead of boosting the IPO market, Facebook's botched public offering on May 18 has dampened the appetite for IPOs and technology stocks in general. Publicly traded social media stocks (NYSE:SOCL) have fallen and the QQQ's have declined from their monthly top of $67.15 by roughly 9%. Cheerleaders were too busy counting their unhatched chickens to have ever foreseen this sort of outcome.

Facebook's 30% slide from its peak price alone has added to a new level of disgust among investors. It could safely be argued the only bull market that Facebook ever created was a bull market in lawsuits.
Investors expecting the IPO hype-train to rescue the technology sector or the overall stock market better think again.
This year has been one of the weakest IPO markets since 2007. Companies like Aleris and BrightSource Energy have withdrawn their plans to go public.
As a top performing industry sector, technology stocks reveal clues about where this market is headed. Remember: Bull markets don't happen without a break above resistance and a bear market can only happen with a break below support. The ETF Profit Strategy Newsletter pinpoints these key levels for maximum trading profits.