J.C. Penney Stock On Sale to Investors
by Louis Navellier | June 21, 2012 7:00 am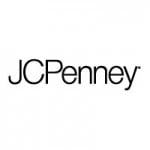 Shares of J.C. Penney (NYSE:JCP[1]) plunged to a two-year low after the American department chain made a shocking change to its executive lineup[2]. Let's dig into the details behind the drop and see whether this company can bounce back.
Company Overview
With over 1,100 locations and 156,000 employees, J.C. Penney is one of the largest department store chains in the United States. The company is known for stocking clothing, electronics and housewares at mid-range price levels and keeping most of its locations based in suburban shopping malls.
In addition to its conventional merchandise, J.C. Penney also houses several leased departments like Sephora cosmetics, an assortment of restaurants as well as portrait studios. In 2012, the company brought in $17.3 billion in sales.
Industry Breakdown
There are currently 35 companies in the department stores industry, the largest being Marks & Spencer Group (LON:MKS[3]). J.C. Penney is ranked at no. 13 in terms of market capitalization. This company also stands out in terms of its 3.3% dividend yield, which is the second-highest in the industry, its long-term growth rate (ranked at third) and its Price/Earnings to Growth ratio (ranked at fifth).
However, J.C. Penney scores at the bottom of the pack in terms of sales growth and long-term growth rate. J.C. Penney's biggest competitors are Kohl's (NYSE:KSS[4]), which is D-rated in my Portfolio Grader tool[5], and Macy's (NYSE:M[6]), which is B-rated[7].
Executive Shakeup
On Monday, management announced the sudden departure of President and top marketing executive Michael Francis. While the company didn't provide details on why Francis left, J.C. Penney's marketing team had been held responsible for not spelling out the company's new pricing strategy.
Earlier this year, J.C. Penney's cut its prices across the board and did away with heavy discounting; because the company's ads didn't clearly communicate how shoppers would still save, the confusion ultimately drove customers away. Francis' exodus came as a surprise to Wall Street because he was specifically handpicked last year to help turn around the company's brand image.
Now that Francis has left, current CEO Ron Johnson will take the lead on marketing, but it will undoubtedly take some time for the company to get back on track again.
Current Ratings
Before you buy any stock, you should always run it through my free Portfolio Grader[8] ratings system. This stock has been on a steady decline for the past six months; in January JCP was a B-rated buy. Since then, the company has released a few rounds of weak earnings results so JCP's Fundamental Grade has plunged to an F. J.C. Penney manages F-grades for six of its eight fundamental metrics, including sales growth, earnings growth and cash flow.
The company receives a D for its return on equity and a C for its track record of beating analyst earnings estimates. To top it off, buying pressure for this stock is very weak, so JCP receives a D for its Quantitative Grade.
Bottom Line
As of this posting, June 21, I consider JCP a D-rated sell.
Recommendation: D-Rated Sell
Sound Off: What do you think about JCP? Are you a buyer at current prices? Let me know what you think by posting on our wall on Facebook[9].
Endnotes:
JCP: http://studio-5.financialcontent.com/investplace/quote?Symbol=JCP
change to its executive lineup: https://investorplace.com/2012/06/j-c-penney-president-out-after-just-8-months/
MKS: http://studio-5.financialcontent.com/investplace/quote?Symbol=MKS
KSS: http://studio-5.financialcontent.com/investplace/quote?Symbol=KSS
which is D-rated in my Portfolio Grader tool: https://iframes.wildfireapp.com/iframes_app/navelliergrowth.investorplace.com/portfolio-grader/stock-report.html?q=KSS
M: http://studio-5.financialcontent.com/investplace/quote?Symbol=M
which is B-rated: https://iframes.wildfireapp.com/iframes_app/navelliergrowth.investorplace.com/portfolio-grader/stock-report.html?q=M
Portfolio Grader: https://www.navelliergrowth.investorplace.com/portfolio-grader/
Facebook: https://www.facebook.com/navgrowth/app_201143516562748
Source URL: https://investorplace.com/2012/06/j-c-penney-stock-on-sale-to-investors-jcp-mks-kss-m/
Short URL: http://invstplc.com/1nCkP0a
---