Singer Lauryn Hill Might Land Behind Bars for Tax-Dodging
by Angela Nazworth | June 8, 2012 8:32 am
Eight-time Grammy Award winner Lauryn Hill has been allegedly dodging the IRS for several years.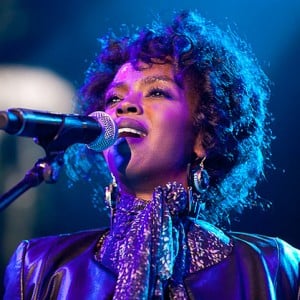 [1]
Thursday, the U.S. Attorney's office in New Jersey announced the 37-year-old singer had neglected to pay federal taxes on close to $2 million, The Wall Street Journal[2] reports. The former Fugees' member earned the reported sum over a period of three years.
Hill, who is scheduled to appear before a federal magistrate on June 29, could face up to one year in prison and a fine of $100,000 per charge.
The songstress lives in South Orange, N.J., with her six children.
Hill isn't the only celebrity who has found herself in money troubles. Check out these other recent star scandals:
Basketballer Allen Iverson Goes Bust[3]
Nicolas Cage Pays IRS $6.25M in Back Taxes[4]
Has Whitney Houston Gone Broke? [5]
10 Most Embarrassing Celebrity Bankruptcies of All Time[6]
Octomom Files for Bankruptcy, Reconsiders Porn Roles[7]
Endnotes:
[Image]: https://investorplace.com/wp-content/uploads/2012/06/lauryn-hill-fugees-630.jpg
The Wall Street Journal: http://online.wsj.com/article/SB10001424052702303665904577452762877590688.html
Basketballer Allen Iverson Goes Bust: https://investorplace.com/2012/02/allen-iverson-celebrity-bankruptcy/
Nicolas Cage Pays IRS $6.25M in Back Taxes: https://investorplace.com/2012/04/nicolas-cage-pays-irs-6-25m-in-back-taxes/
Has Whitney Houston Gone Broke? : https://investorplace.com/2012/01/has-whitney-houston-gone-broke/
10 Most Embarrassing Celebrity Bankruptcies of All Time: https://investorplace.com/2012/02/10-most-embarrassing-celebrity-bankruptcies-of-all-time/
Octomom Files for Bankruptcy, Reconsiders Porn Roles: https://investorplace.com/2012/05/octomom-files-for-bankruptcy-reconsiders-porn-roles/
Source URL: https://investorplace.com/2012/06/singer-lauryn-hill-might-land-behind-bars-for-tax-dodging/
Short URL: http://invstplc.com/1nxCeqI
---