5 Ways Labor Stoppages Can Cost You
by Alyssa Oursler | December 7, 2012 8:22 am

Walmart (NYSE:WMT[1]), the big dog of big-box retail, made headlines heading into Thanksgiving weekend when workers walked off the job to protest a Thursday-night Black Friday opening.
The holiday walk-off was just part of a bigger picture, though. As we've worked our way out from under the weight of the recession, the disparity in worker compensation and corporate profit has widened — and the number of labor strikes has grown.
In 2009, there were only five major work stoppages, according to the Bureau of Labor Statistics. That more than doubled in 2010 when there were 11 — a number we've reached already this year. In 2011, the total came in at 19 stoppages, which idled 113,000 worked for 1.02 million lost workdays.
Of course, it's not always just hours and workdays lost; strikes can be costly in several different ways. Let's take a look at the costs of five recent labor stoppages:
A Bite to Eat

If you wanted a McDouble or Crunchwrap Supreme in New York City last week during your lunch break … well, you were out of luck. Why? Employees at McDonald's (NYSE:MCD[3]), Burger King (NYSE:BKW[4]), Domino's (NYSE:DPZ[5]), Yum! Brands (NYSE:YUM[6]) Taco Bell and KFC, Wendy's (NASDAQ:WEN[7]) and Papa John's (NASDAQ:PZZA[8]) organized as a challenge to low industry wages[9] and limited hours.
The median hourly wage for food service and prep workers is only $8.90 an hour[10] in the city, according to the New York Department of Labor, while many workers make minimum wage.
It didn't just cost many hungry New Yorkers lunch, though; it also cost many fast-food bosses some peace of mind. The strike was groundbreaking for the industry, as unionization and collective bargaining has historically been difficult since chains have countless different owners.
Between increased support[11] and the fact that workers have found they can publicly strike and keep their jobs (protesters returned to work the very next day), many suspect it is just the beginning. One reporter was quoted[12] as saying that the protests "scared the heck out of the bosses."
An Entire Institution

While a strike in New York cost some people lunch, another strike cost even more people dessert … and cost an institution its very existence[13].
Hostess, the maker of beloved desserts like Twinkies and Ding Dongs, is now liquidating thanks to a strike from its second largest union.
The death of the company, which got its start back in 1930, is costing 18,000 workers their jobs. And for junk-food fans and nostalgic food-lovers alike, Hostess' death is also creating a wave of sadness (and wave of hoarding) for the classic treats.
The news is better for executives, though. They might have lost their company, but a judge recently approved a total of as much as $1.8 million in bonuses[14] for 19 top executives at the bankrupt firm.
One Day of School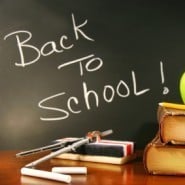 Head west to Chicago and some more unhappy workers were taking action this week. More than 1,200 teachers in Community Unit District 300 of the city went on strike Tuesday to protest large class size and unfair pay and benefits.
In this case, it was a day of learning for around 20,000 students that was lost (though the students getting a sporadic day off probably weren't complaining).
Teachers returned the next day as the union and school board finally came to agreement about class sizes and negotiated salary demands — a far quicker turnaround that the 10-day teacher strike that took place in Chicago earlier this year.
And, while we're looking at what strikes cost, there's also the other side of the coin to consider: Improved wages or conditions for workers — from burger flippers or teachers — often come in the wake of a walkout.
$1 Billion a Day

While NYC fast-food workers and Chicago teachers went back to work after just one day, a lockout at West Coast ports Los Angeles and Long Beach lasted a whopping eight days — and cost the economy an estimated $1 billion[15] for each and every one of them.
Some say that figure — the approximate worth of goods that are moved through the port daily — is misleading, but the long-term effects of the week-plus backlog also could have lasting effects not fully felt yet.
The two ports account for 40% of U.S. imports and left lots of electronics, food, furniture and more waiting to be offloaded from ships at the ports, putting a kink in the supply chain[16]. There are 14 cargo containers terminals at the complex in question, and the two that were shut down handle nearly as much as the next largest five combined.
Luckily, the strike seems to have ended in time to at least get shipments moving in time for the gift-giving holiday season.
Workers' Lives

Sometimes you simply can't put a price tag on labor disagreements and stoppage, though. A few months ago in South Africa, mine workers went on strike[17] and thousands stormed the streets in a call for higher wages.
The move shut down the operation of several mines, leading parent company Lonmin to miss out on around $75 million in production, while the workers themselves missed out on more than a month of wages.
But the strike also cost 34 employees their lives after police opened fire on one of the gatherings. In the end, a total of 50 people[18] died during the labor unrest.
Tensions were especially high because of a rivalry between the two competing unions — Association of Mineworkers and Construction Union and the National Union of Mineworkers — that were both present. It wasn't until November that workers accepted an offer.
The violence came just a month after 44 died in similar strike-related violence.
Endnotes:
WMT: http://studio-5.financialcontent.com/investplace/quote?Symbol=WMT
Compare Brokers: https://investorplace.com/options-trading/broker-center/
MCD: http://studio-5.financialcontent.com/investplace/quote?Symbol=MCD
BKW: http://studio-5.financialcontent.com/investplace/quote?Symbol=BKW
DPZ: http://studio-5.financialcontent.com/investplace/quote?Symbol=DPZ
YUM: http://studio-5.financialcontent.com/investplace/quote?Symbol=YUM
WEN: http://studio-5.financialcontent.com/investplace/quote?Symbol=WEN
PZZA: http://studio-5.financialcontent.com/investplace/quote?Symbol=PZZA
challenge to low industry wages: http://www.salon.com/2012/11/29/in_rare_strike_nyc_fast_food_workers_walk_out/
only $8.90 an hour: http://www.theatlantic.com/business/archive/2012/11/mcjobs-should-pay-too-its-time-for-fast-food-workers-to-get-living-wages/265714/
increased support: http://tv.msnbc.com/2012/11/30/for-fast-food-workers-the-first-strike-was-just-the-beginning/
One reporter was quoted: http://www.rawstory.com/rs/2012/12/01/journalist-tells-ed-schultz-nyc-fast-food-strikes-scared-the-heck-out-of-the-bosses/
its very existence: https://investorplace.com/2012/11/hostess-seeks-shutdown-after-failed-mediation/
$1.8 million in bonuses: https://investorplace.com/2012/11/hostess-plans-1-8m-in-sweet-deal-for-execs/
estimated $1 billion: http://www.bloomberg.com/news/2012-12-04/striking-l-a-port-clerks-cost-u-s-1-billion-a-day.html
kink in the supply chain: https://investorplace.com/2012/11/could-the-port-strike-kill-a-santa-claus-rally/
mine workers went on strike: http://www.cnn.com/2012/08/17/world/africa/marikana-south-africa-mine-shootings/index.html
a total of 50 people: http://www.reuters.com/article/2012/11/15/us-safrica-strikes-amplats-idUSBRE8AE0DO20121115
Source URL: https://investorplace.com/2012/12/5-ways-labor-stoppages-can-cost-you/
Short URL: http://invstplc.com/1nyGer7
---