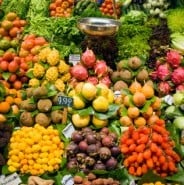 A program designed to help consumers weather harsh economic conditions is getting an extension at Wegmans Food Markets.
Last year, the privately-held grocery chain voluntarily froze prices on a variety of staple products. Wegmans has implemented a new list of price freezes on 246 separate items. Prices on the products in the list will remain frozen until April 6, USA TODAY notes.
Wegmans started freezing prices on basic food products in 2011 in the facing of rising gas prices and high unemployment. The list includes food and other products based on their seasonal demand. The chain determines which items make the list based on customer surveys.
The entire list of products can be found on Wegmans website. The list includes dairy, meat, produce, frozen foods and seafood. The chain is also continuing its free prescription program for the generic anti-cholesterol drug, atorvastatin. The program, which was initially expected to end on April 27, will now extend to the end of the year.