Fortune Cookie Messages to Change After Parent Complaints
by Nate Wooley | February 11, 2013 9:29 am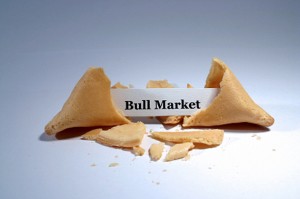 [1]Here's a prediction you can count on: At least one fortune cookie maker will be changing its messages.
Wonton Foods, a Brooklyn, N.Y., maker of fortune cookies, will no longer include romantic fortunes, reports The New York Post[2]. The baker says it received numerous complaints from parents about some of its fortunes.
Vice President David Wong told The Post that if the company gets more than a few complaints, it will remove any particular fortune from circulation. "Messages have to be rated G. They can't be offensive," said Wong.
Among the fortunes removed are:
Romance and travel go together
The evening promises romantic interest
A romantic mystery will soon add interest to your life
Among the new fortunes are:
You make every day special
No one on Earth is as beautiful as you
Only love makes us see ordinary things in an extraordinary way
More stories about parents:
Parents, Kids Not Digging the New Chuck E. Cheese Mascot[3]
Don't Ask Your Parents for Help With Retirement Planning[4]
Oops! Kid's Meal Calendar Contains Pic of Nude Woman[5]
Endnotes:
[Image]: https://investorplace.com/wp-content/uploads/2012/08/fortune_cookie_630.jpg
reports The New York Post: http://www.nypost.com/p/news/local/brooklyn/cookie_but_no_nookie_khz3j8j91OGL9mvH5EQiPJ
Parents, Kids Not Digging the New Chuck E. Cheese Mascot: https://investorplace.com/2012/11/parents-kids-not-digging-the-new-chuck-e-cheese-mascot/
Don't Ask Your Parents for Help With Retirement Planning: http://slant.investorplace.com/2012/11/retirement-dont-invest-like-your-parents/
Oops! Kid's Meal Calendar Contains Pic of Nude Woman: https://investorplace.com/2013/02/oops-kids-meal-calendar-contains-pic-of-nude-woman/
Source URL: https://investorplace.com/2013/02/fortune-cookie-messages-to-change-after-parent-complaints/
Short URL: http://invstplc.com/1nrUOk1
---