3 Stocks Ready for Share Buybacks
by Will Ashworth | March 19, 2013 6:15 am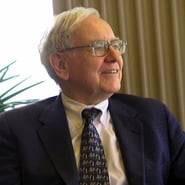 [1]Investing guru Warren Buffett recently said he thinks Tim Cook should be pushing Apple (NASDAQ:AAPL[2]) to buy back its stock[3] with the company's $137 billion in cash. After all, when a stock is cheap — if you can "buy dollar bills for 80 cents," as the Berkshire Hathaway (NYSE:BRK.A[4], BRK.B[5]) founder put it — and that company is flush with money, it makes sense.
Of course, Buffett recommended a similar move to Steve Jobs several years back, to no avail.
I think dividends are often the best way to spend extra cash[6], but when done properly, buybacks can be very rewarding for shareholders. Three company qualities that make for promising progress via buybacks include being undervalued based on historical data, being in a net cash position and, if possible, having executed good buybacks in the past (although the last one is undoubtedly subjective).
With such a checklist in mind, here are three stocks I believe are ready for a buyback:
Seaboard


[8]Seaboard (NYSE:SEB[9]) isn't afraid to do things a little differently.
For instance, SEB normally pays out a $3 dividend annually. However, at the end of 2012, to save shareholders a little tax, it prepaid the annual dividend for the years 2013 through 2016. The $12 dividend prepayment worked out to a yield of approximately 5%. But remember, unless there's a special dividend in the next four years, that's it on the dividend front.
This leaves share repurchases as the only other way to reward shareholders.
In the past three years, Seaboard has repurchased $66.8 million of its stock at an average price of $1,708.53 per share. That's a 66% return on its investment — or 410 basis points better than the SPDR S&P 500 (NYSE:SPY[10]) — on an annualized basis. Not bad.
It's tempting to say Seaboard shouldn't buy more shares because they're within 2% of an all-time high. However, if you flip Seaboard's P/E on its ear, you'll see that $1 of share price is generating a little more than 8 cents in earnings. That's an earnings yield of 8.3%, which compares favorably with competitors like Smithfield Foods (NYSE:SFD[11]), Hormel Foods (NYSE:HRL[12]) and ConAgra Foods (NYSE:CAG[13]), whose earnings yields averaged together is 5%. Seaboard might be hitting a ceiling, but it's just as likely that it's ready to blow through it.
Seaboard has a four-year window in which to utilize buybacks at the expense of dividends. In the past three years, it has averaged $22 million in share repurchases annually. Seaboard can do much better. It finished 2012 with net cash of $56 million and free cash flow of $103 million. Given SEB won't have any dividend payments for a while, I think it's very likely that the company will accelerate its share repurchases in 2013 and beyond.
Look for Seaboard to buy back at least $50 million of its stock this year and in subsequent years.
Coach

[14]It's been a tough couple of years for luxury retailer Coach (NYSE:COH[15]), which has shed 35% during the past 12 months. Rival retailer Michael Kors (NYSE:KORS[16]) has taken the sector hostage, while other competitors like Fifth & Pacific's (NYSE:FNP[17]) Kate Spade brand have also done some damage.
But because of that, the company is cheap right now … just ask Marian Kessle, a portfolio manager for Becker Capital Management. Kessler's strategy: Buy good companies at discount prices. Coach is definitely both. When talking about stocks trading below historical norms[18], the money manager recently said:
"Coach had a series of missteps, which we think are short-term in nature. Following a difficult fourth quarter, the stock is now trading at about 13 times earnings and an enterprise value to EBITDA of 8.5 times, which is in the lower quartile of its valuation range over the last 10 years."
Since fiscal 2005, Coach has reduced its share count by 26%, or 100 million shares. In the past three years alone, it has bought back $2.95 billion of its stock at an average price of $47.72 per share. Given its current share price of around $50, it doesn't appear CEO Lew Frankfort and company have done a very good job. However, during the three-year period between July 2009 and July 2012, COH's average price was $51.32, meaning Coach actually has done a reasonable job repurchasing a lot of stock.
Coach's trailing 12-month free cash flow is $984 million. Its dividend payments for fiscal 2013 should be around $510 million, leaving it with $474 million for share repurchases, plus $836 million in cash that's sitting in the bank. COH has $1.36 billion left on its current share repurchase program, and considering it bought back $1.1 billion worth of stock in both FY2011 and FY2010, it's not unreasonable to think Coach can and will utilize almost the entire amount by the end of this calendar year.
Gentex

[19]My last choice is a maker of automotive, aerospace and fire protection products Gentex (NASDAQ:GNTX[20]), which is best-known for developing a rear-view mirror that automatically dims, making nighttime driving much safer. Despite all the trials and tribulations of the automotive business a few years back, it never lost money; nor did it ever stop paying a dividend. It's a quality company.
Is Gentex undervalued right now? Perhaps not so much when compared to its peers or the S&P 500. However, when looking at its five-year average, it's a whole different argument. GNTX currently trades at 11.1 times operating cash flow; historically, it's averaging 24.3 times. It's the same result for P/E, P/S and P/B. Add to this a balance sheet[21] that Thunderstorm Capital's John Dorfman dubs a "powerhouse," and we've got a stock that's ready to bust out of its funk despite historically underperforming its auto part peers.
Gentex has no debt and $450 million in cash. Its free cash flow in the TTM is $140 million. Dividends eat up about half of that, leaving $70 million to buy back its stock. GNTX bought back $33.7 million of its shares in 2012 at an average price of $17.10. Today, they are about $3 more expensive. With 143 million shares outstanding, I believe it could repurchase 10% of its shares and still have plenty of cash remaining.
GNTX's share repurchase program currently authorizes for up to 4 million shares to be bought back. While it's not a habitual buyer of its stock, I see it buying a car load in 2013.
As of this writing, Will Ashworth did not hold a position in any of the aforementioned securities.
Endnotes:
[Image]: https://investorplace.com/wp-content/uploads/2010/11/Warren_Buffett1.jpg
AAPL: http://studio-5.financialcontent.com/investplace/quote?Symbol=AAPL
buy back its stock: http://tech.fortune.cnn.com/2013/03/04/apple-warren-buffett-cash/
BRK.A: http://studio-5.financialcontent.com/investplace/quote?Symbol=BRK.A
BRK.B: http://studio-5.financialcontent.com/investplace/quote?Symbol=BRK.B
dividends are often the best way to spend extra cash: https://investorplace.com/2012/12/dont-celebrate-a-rush-into-to-stock-buybacks/
Compare Brokers: https://investorplace.com/options-trading/broker-center/
[Image]: https://investorplace.com/wp-content/uploads/2013/03/Seaboard185.jpg
SEB: http://studio-5.financialcontent.com/investplace/quote?Symbol=SEB
SPY: http://studio-5.financialcontent.com/investplace/quote?Symbol=SPY
SFD: http://studio-5.financialcontent.com/investplace/quote?Symbol=SFD
HRL: http://studio-5.financialcontent.com/investplace/quote?Symbol=HRL
CAG: http://studio-5.financialcontent.com/investplace/quote?Symbol=CAG
[Image]: https://investorplace.com/wp-content/uploads/2012/08/Coach185.jpg
COH: http://studio-5.financialcontent.com/investplace/quote?Symbol=COH
KORS: http://studio-5.financialcontent.com/investplace/quote?Symbol=KORS
FNP: http://studio-5.financialcontent.com/investplace/quote?Symbol=FNP
trading below historical norms: http://www.twst.com/news/842-coach-coh-maintains-quality-has-dividend-yield-and-trades-re
[Image]: https://investorplace.com/wp-content/uploads/2013/03/Gentex185.jpg
GNTX: http://studio-5.financialcontent.com/investplace/quote?Symbol=GNTX
balance sheet: http://www.nj.com/business/index.ssf/2013/02/dorfman_making_powerhouse_list.html
Source URL: https://investorplace.com/2013/03/3-stocks-ready-for-share-buybacks/
Short URL: http://invstplc.com/1nzA0Hp
---