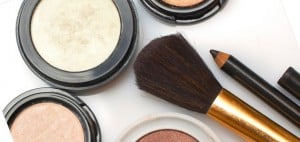 Regulators in the European Union announced a ban on the sale of certain cosmetics today.
The ban — which goes into effect immediately — forbids the sale or distribution of any makeup that contains ingredients that have been tested on animals, The New York Times reports.
The E.U. has a history of trying to protect animal rights concerning cosmetics. Actual cosmetics tested on animals were banned in 2004. In 2007, animal-tested ingredients were banned but the date of enactment was pushed back by a heavy lobbying effort by the companies that would be hurt by the ban.
"Europe's idea is to put more pressure on other parts of the world to end animal testing, but the science doesn't match that political timetable," a spokesman for Cosmetic Europe said. He was concerned that there are no substitutes for some of the ingredients that are now on the banned list.
Still, members of the regulatory commission don't seem to want to compromise. The ban, "gives an important signal on the value that Europe attaches to animal welfare," Tonio Borg, E.U. commissioner for health and consumer safety said.
More stories about bans: