Great Plains Cold Snaps Hits Wheat Crop
by Christopher Freeburn | April 24, 2013 12:28 pm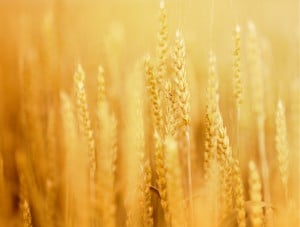 [1]An unexpected burst of cold weather this spring is chilling residents of Great Plains states and could end up raising everyone's grocery bills[2].
Wheat farmers were already battling a drought. Now, record-low temperatures could reduce this year's crop of hard red winter wheat by 25%. Since that type of wheat comprises 40% of the nation's wheat production, the losses are predicted to send wheat futures up 15% by the end of the year, MSN Money notes.
Consumers will likely feel the pinch of higher prices for bread, flour and baked goods later this year.
Hard red winter wheat also accounts for half of the wheat exported to other countries. The decline in the U.S. wheat crop comes as worldwide supplies of the grain are forecast to fall again this year, hitting a four-year low.
The lingering drought in central regions of Canada and the U.S. was already predicted to limit corn and wheat crops this year[3], potentially sending agricultural commodities prices higher.
Endnotes:
[Image]: https://investorplace.com/wp-content/uploads/2012/10/wheat-630-istockphoto.jpg
raising everyone's grocery bills: http://money.msn.com/now/post.aspx?post=d8b415e2-0985-432c-9bd0-a0a67209a20d
already predicted to limit corn and wheat crops this year: https://investorplace.com/2013/01/another-drought-ahead-prepare-now/
Source URL: https://investorplace.com/2013/04/great-plains-cold-snaps-hits-wheat-crop/
Short URL: http://invstplc.com/1foPOZ8
---