New Obesity Drug Could Launch in U.S. Before 2015
by Christopher Freeburn | May 24, 2013 11:28 am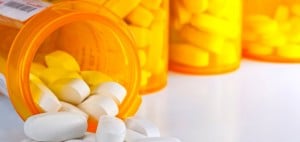 [1]Severely overweight Americans could get access to a new drug aimed at boosting weight loss[2] by the end of next year.
Patients in a final stage clinical trial of liraglutide, produced by Denmark-based Novo Nordisk (NVO[3]), lost an average of 8% of their body weight. Novo Nordisk is the leading global producer of insulin, used to treat diabetes, a disease often associated with obesity, Reuters noted.
Patients taking Liraglutide could expect to pay about $25 a day for treatment. By contrast, Arena Pharmaceutical's (ARNA[4]) rival anti-obesity drug Belviq[5] is priced at just $5 a day.
Novo Nordisk shrugged off comments from some analysts expressing skepticism that liraglutide didn't produce a strong enough effect to drive significant sales. Company officials said that liraglutide's higher price matched its greater efficacy.
Shares of Novo Nordisk fell fractionally in Friday morning trading, while Arena surged more than 3%.
Endnotes:
[Image]: https://investorplace.com/wp-content/uploads/2011/07/11927463-prescription-medicine-spilling-from-open-bottles.jpg
to a new drug aimed at boosting weight loss: http://www.reuters.com/article/2013/05/24/us-novonordisk-obesity-idUSBRE94N0BU20130524
NVO: http://studio-5.financialcontent.com/investplace/quote?Symbol=NVO
ARNA: http://studio-5.financialcontent.com/investplace/quote?Symbol=ARNA
rival anti-obesity drug Belviq: https://investorplace.com/2012/06/fda-okays-arenas-belviq-shares-spike/
Source URL: https://investorplace.com/2013/05/new-obesity-drug-could-launch-in-u-s-before-2015/
Short URL: http://invstplc.com/1nwvFoA
---