Unauthorized GMO Wheat Found in Oregon
by Alyssa Oursler | May 30, 2013 11:07 am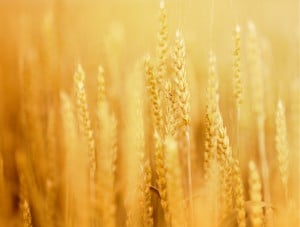 The U.S. government found genetically engineered wheat growing on a farm in Oregon recently and, although it was never approved for sale or consumption, the news has sparked food supply concerns overseas.
According to Reuters[1], a major Japanese importer canceled a tender offer to buy U.S. grain, while other top Asian wheat importers — including South Korea and China — are "closely monitoring the situation."
The U.S. Department of Agriculture reported that the wheat was developed years ago by Monsanto (MON[2]) but was never put into use because of opposition to such products. Still, Asian consumers tend to be especially turned off by genetically engineered food and many say the incident adds to the pile of concerns regarding U.S. exports.
"I won't be surprised if other countries start cancelling or reducing their purchases of U.S. wheat, particularly Asian countries, putting pressure on wheat demand," Joyce Liu, an investment analyst at Phillip Futures in Singapore, told Reuters.
Endnotes:
According to Reuters: http://www.reuters.com/article/2013/05/30/us-wheat-asia-idUSL3N0EB1JC20130530
MON: http://studio-5.financialcontent.com/investplace/quote?Symbol=MON
Source URL: https://investorplace.com/2013/05/unauthorized-gmo-wheat-found-in-oregon/
Short URL: http://invstplc.com/1fvcuXT
---