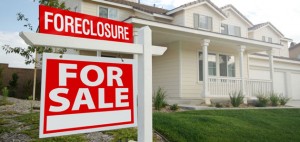 Rising prices for single family homes beat economists' forecasts in April, adding more evidence that the housing market continues to recover.
On Tuesday, data from the S&P/Case Shiller index showed that home prices in 20 major U.S. cities climbed a seasonally-adjusted 1.7% in April. That topped the 1.2% gain economists had expected. Compared to the same period in the prior year, single family home prices surged 12.1%, the largest year-over-year rise in seven years, Reuters noted.
Home prices in San Francisco surged 23.9% compared to the prior year. Prices in Las Vegas recorded an annual 22.3% jump Prices also rose strongly in Dallas, Detroit, Minneapolis and Atlanta.
Without the seasonal adjustment, home prices in the 20 markets jumped 2.5%, the largest monthly rise ever recorded by the index.
Historically low mortgage rates have boosted home sales over the past several years.
The news boosted homebuilder stocks. Shares of Toll Brothers (TOL) and Ryland Group (RYL) both rose more than 2% in Tuesday morning trading, while D.R. Horton (DHI) shares climbed more than 1%.