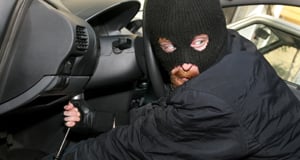 The National Insurance Crime Bureau (NICB) has released its 'Hot Spots' list of places with the most vehicle thefts in 2012.
California remains the top state for vehicle thefts in the country with eight of the 10 cities on the list being located in the state.
The NICB advise people to protect their vehicles, starting with common sense; remove the keys from the ignition, lock doors and roll up windows. After the common sense approach, NICB also advises owners to invest in advanced options like having warning, immobilizing and tracking devices installed into vehicles.
The NICB's top 10 Hot Spots for auto theft in the United States is as follows.
Modesto, Calif.

Fresno, Calif.
Bakersfield-Delano, Calif.
Stockton, Calif.
Yakima, Wash.
San Francisco/Oakland/Hayward, Calif.
San Jose-Sunnyvale-Santa Clara, Calif.
Vallejo-Fairfield, Calif.
Spokane-Spokane Valley, Wash.
Redding, Calif.