3 Stocks Going All Out on Stock Buybacks
by Dan Burrows | September 24, 2013 1:58 pm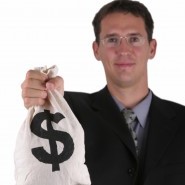 [1]Don't knock share repurchase programs just because you love your dividends.
The big criticism of share buybacks is that too often companies overpay for their own stock. However, buybacks are tax-advantaged (dividends are taxed once as corporate earnings, then again as dividend income), and they make each share in the company more valuable. After all, earnings per share automatically increase when there are fewer shares outstanding.
But just because a board authorizes a mega-billion-dollar buyback doesn't mean the company is actively scooping up shares. Heck, more than a dozen companies announced new programs or additions of more than $1 billion[2] since June 30, according to data from FactSet. But it doesn't mean those companies went into the market and actually bought stock.
That's why when it comes to buybacks, it pays to see which companies are, in fact, deploying their cash. Stocks that follow this two-pronged approach of returning cash to shareholders — buybacks and dividends — can generate superior, market-beating returns for long-term (that means patient) investors.
These three companies spent the most on share repurchases over the past year, according to FactSet. We've also included dividend yields and the total value of dividends paid to shareholders:
#3: AT&T

[4]Cash Spent on Buybacks (TTM): $17.4 billion
Change in Shares Outstanding: -8.1%
Dividend Yield: 5.2%
Dividends Paid: $10 billion
Telecoms are supposed to be dividend stalwarts, but one way in which AT&T (T[5]) differentiates itself from rivals is by shelling out lots of cash for share buybacks. Verizon's (VZ[6]) authorization for up to 100 million shares expires in February, and it didn't crack the top 10 in repurchases over the last year.
True, AT&T might be boring, but it's been an excellent long-term holding. A total return of 153% over the past decade beats the S&P 500 by 50 percentage points.
#2: Apple

[7]Cash Spent on Buybacks (TTM): $18 billion
Change in Shares Outstanding: -3.1%
Dividend Yield: 2.6%
Dividends Paid: $10.3 billion
Apple (AAPL[8]), the world's biggest company, started returning some of its gargantuan cash pile to shareholders only last year — but it did so in a big way. It's a bittersweet change, however, signaling that the company's days of outsized growth are over.
AAPL generated a total return of more than 4,000% over the last decade. Now that it's paying dividends and buying stock, sure, it can still be a market-beater — but more muted gains almost certainly lay ahead.
#1: Exxon Mobil

[9]Cash Spent on Buybacks (TTM): $20 billion
Change in Shares Outstanding: -4.6%
Dividend Yield: 2.8%
Dividends Paid: $10.6 billion
The world's second-largest company by market capitalization has a long history of epic buybacks. Indeed, during the past 10 years, Exxon Mobil (XOM[10]) has spent more than $200 billion on share repurchases.
That has helped make the integrated energy major an outstanding holding for any long-term portfolio. Between price appreciation, buybacks and dividends, XOM is smoking the S&P 500 during the past 10 years, gaining 196% vs. 103% for the broader market.
As of this writing, Dan Burrows did not hold a position in any of the aforementioned securities.
Endnotes:
[Image]: https://investorplace.com/wp-content/uploads/2011/01/iStock_000004831721Medium1-e1295911958972.jpg
announced new programs or additions of more than $1 billion: http://www.factset.com/websitefiles/PDFs/buyback/buyback_9.23.13
Compare Brokers: https://investorplace.com/options-trading/broker-center/
[Image]: https://investorplace.com/wp-content/uploads/2010/08/ATTLogo.jpg
T: http://studio-5.financialcontent.com/investplace/quote?Symbol=T
VZ: http://studio-5.financialcontent.com/investplace/quote?Symbol=VZ
[Image]: https://investorplace.com/wp-content/uploads/2012/01/AppleLogo.jpg
AAPL: http://studio-5.financialcontent.com/investplace/quote?Symbol=AAPL
[Image]: https://investorplace.com/wp-content/uploads/2010/09/ExxonMobilLogo.jpg
XOM: http://studio-5.financialcontent.com/investplace/quote?Symbol=XOM
Source URL: https://investorplace.com/2013/09/3-top-stocks-for-share-buybacks/
Short URL: http://invstplc.com/1fsYApg
---