Bank Stocks: Not Much to Love About Q3 Earnings
by Will Ashworth | October 17, 2013 1:42 pm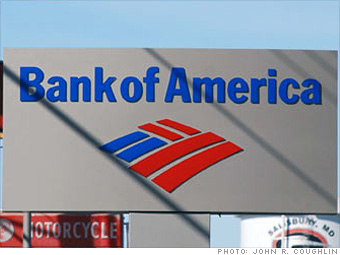 Third-quarter earnings for the big bank stocks are in — and while you could say they were a mixed bag, they leaned a little more to the disappointing side.
JPMorgan (JPM)
JPMorgan (JPM[1]) led off the earnings parade Oct. 11, beating the analyst estimate of $1.20 per share by 22 cents. On the top line, its performance wasn't nearly as good, with revenues declining $2 billion year-over-year thanks to its mortgage banking and proprietary trading units.
JPM continues to have its hands full dealing with litigation issues, including a potential $11 billion settlement regarding its mortgage unit.
Wells Fargo (WFC)
On the very same day, Wells Fargo (WFC[2]) announced a 13% increase in third-quarter profits along with a 3% decrease in overall revenue. Mortgage banking was one of the units responsible for a decrease in revenue.
As bank stocks go, WFC is fairly conservative. Nonetheless, it released $900 million in reserves for credit losses in the quarter due to rising home prices and improving credit. It expects to release more in the future.
Citigroup (C)
The first of the big bank stocks to announce Q3 earnings after the Columbus Day holiday was Citigroup (C[3]), which saw a 9% decrease in revenue from the second quarter and an 18% decrease quarter-over-quarter in its adjusted earnings per share.
Items affecting its business include losing a half-million accounts since Q3 2012, non-interest revenue declining by 28% from Q2 2013, its North American retail banking business losing money in the quarter and its efficiency ratio jumping six percentage points to 65%.
Bank of America (BAC)
A slew of bank stocks announced Q3 earnings Oct. 16, including Bank of America (BAC[4]), Bank of New York Mellon (BK[5]), U.S. Bancorp (USB[6]) and PNC Financial (PNC[7]).
Of the four, BAC had the best results when compared to last year's third quarter. Its revenues increased 6.2% to $21.7 billion, with earnings per share hitting 20 cents compared to zero last year — a marked improvement. Sequentially, like almost all the other major bank stocks, there were some negatives in the quarter, most notably BAC profits, which declined by $1.5 billion quarter-to-quarter to $2.5 billion.
On the bright side, Fitch likes what it sees from BAC's wealth management business[8], which continues to grow and remains an important part of the company.
Goldman Sachs (GS)
The last of the big bank stocks to report was Goldman Sachs (GS[9]), which released earnings Oct. 17 before the open. Year-over-year its earnings were flat at $2.88 per share. On a sequential basis, the numbers weren't nearly as flattering, declining by 22% from the second quarter. Revenues on a year-over-year and quarter-over-quarter basis were down 20% and 22%, respectively.
The big loser in Q3 was GS's fixed income department, which saw revenues decline by 49% over Q2 and 44% over Q3 2012. CEO Lloyd Blankfein called its Q3 results "a period of slow client activity."
Bottom Line
While America's biggest bank stocks didn't have a horrendous quarter by any stretch of the imagination, it's clear that releasing reserves made a big difference on the earnings front. Without exception, most struggled in Q3 to grow revenue.
That can't carry on for too long, or these big bank stocks will lose some of the gains they've made during the past few years.
As of this writing, Will Ashworth did not hold a position in any of the aforementioned securities.
Endnotes:
JPM: http://studio-5.financialcontent.com/investplace/quote?Symbol=JPM
WFC: http://studio-5.financialcontent.com/investplace/quote?Symbol=WFC
C: http://studio-5.financialcontent.com/investplace/quote?Symbol=C
BAC: http://studio-5.financialcontent.com/investplace/quote?Symbol=BAC
BK: http://studio-5.financialcontent.com/investplace/quote?Symbol=BK
USB: http://studio-5.financialcontent.com/investplace/quote?Symbol=USB
PNC: http://studio-5.financialcontent.com/investplace/quote?Symbol=PNC
BAC's wealth management business: http://www.reuters.com/article/2013/10/16/fitch-bank-of-americas-3q13-earnings-boo-idUSFit67339220131016
GS: http://studio-5.financialcontent.com/investplace/quote?Symbol=GS
Source URL: https://investorplace.com/2013/10/bank-stocks-q3-earnings/
Short URL: http://invstplc.com/Lj7nyY
---