5 Bargain Stocks to Buy for Under $10
by Jeff Reeves | October 25, 2013 3:35 pm

In this frothy stock market, it's easy to find stocks that continue to move to new highs.
But for investors looking for picks that are affordable at less than $10 a share, it's getting increasingly difficult to find cheap stocks worth owning.
Sure, there are some battered players out there on the cheap like JCPenney (JCP[1]) … but buying a cheap stock like JCP that is circling the drain is not the same as buying a low-priced company at a bargain.
If you're looking for cheap stocks to buy now for under $10, here's a list of five players to consider in the months ahead.
Wendy's

Burger chain Wendy's (WEN[3]) has soared almost 60% so far in 2012, but remains under $10 a share and is still a decent buy for investors looking at low-priced options right now.
Wendy's has had a rough go of things in recent years, but after the 2011 sale of its Arby's restaurants to a private equity group the burger chain has been able to stay focused and worry about efficiency and modest international investment. Wendy's re-entered Japan in 2012 and that same year managed to topple Burger King (BKW[4]) as the No. 2 burger chain in America behind McDonald's (MCD[5]).
Granted, Wendy's profits are thin with earnings forecasted to tally just 23 cents for this entire fiscal year. Furthermore, a dividend of 5 cents quarterly means that WEN is clearly burning a good chunk of its cash in dividends.
However, as the quick service space continues to evolve as consumers demand healthier options and as cash for dining out remains tough to come by, Wendy's is well positioned for success going forward.
Sirius XM Radio

Satellite provider Sirius XM Radio (SIRI[6]) was in a tough spot last year as terrestrial radio remained entrenched and streaming Internet radio from companies like Pandora Media (P[7]) and continued to gain momentum. But don't count out Sirius XM.
SIRI has launched a streaming music service of its own, and its earnings have been simply stellar on the growth front. Sirius just that it added half a million new subscribers[8] in Q3, and raised its full-year subscriber growth forecast. Revenue was also up 11% to a new quarterly record.
There is a risk to the bottom line, of course, and Sirius did see its profits decline. However, the company is looking to boost its subscription costs by 50 cents — a tiny amount that may not cause much disruption with subscribers but prop up earnings nicely — and that could lift SIRI higher.
A lack of consistent profitability remains a weight on shares, but it's important to understand that revenue continues to climb and this stock is far from a fad.
It's also important to remember that a big driver of growth (pardon the pun) is the sale of pre-packaged Sirius XM access in many new vehicles. Incremental improvement in the auto industry would mean a boost in the number of Sirius subscribers.
As it rolls back a bit from four-year highs on profit concerns, Sirius XM stock could be a nice buy on a dip before revenue and subscriber growth moves over into the profit category soon.
Gerdau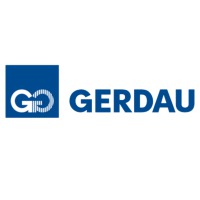 I am increasingly bullish on materials stocks, despite the poor performance of the sector lately. The bottom line is that big efficiencies made over the last few years married with the prospect of a weaker dollar sparking a bit of inflation and hopefully stronger manufacturing growth in Europe and China.
Gerdau (GGB[9]) is one of the best ways to play this trend if you believe in a commodities shift. The Brazilian steel company trades for a forward P/E of about 5, and a price/sales of just a bit more than 0.7. That's an incredible valuation.
The company also pays a decent and sustainable 2% dividend.
There are obviously big risks for materials stocks like GGB if China's recent stabilization crumbles, or if the U.S. dollar moves significantly higher on central bank tightening and places a hard ceiling on commodity prices.
But the time may be right to rotate into commodities after a frothy run in other sectors and as investors look to move on to the next opportunity in 2014.
Dice Holdings

Dice Holdings (DHX[10]) is a $500 million company that provides job-seekers with employment opportunities within their industry.
Unlike blanket sites like HotJobs from Yahoo (YHOO[11]) or Monster Worldwide (MWW[12]), Dice is compartmentalized with properties that includes tech portal Slashdot, oil and gas site Rigzone and finance site eFinancial Careers and medical career site Health Callings.
People have been moving to the web in earnest to find jobs and career development, and what separates Dice from the older job sites is its ability to specialize based on a specific community. Increasingly the web is being put into "silos" according to readership, and Dice is one of the few publicly traded opportunities to play this trend.
The stock is down about 5% year-to-date thanks in part to tepid hiring trends, but as a turnaround play DHX could really benefit should the labor market improve in 2014.
Callaway Golf

Callaway Golf (ELY[13]) is the ultimate consumer discretionary play, since its drivers and golf bags are hardly something people splurge on when times are tough. However, consumer spending continues to improve and the hopes of a decent Christmas shopping season and strong 2014 could bode well for Callaway.
Consider that consumer spending ticked up 0.3% in August for the fourth consecutive month[14]. And the government shutdown may have rattled shoppers a little, but it's undeniable that rising home values and a bull market for stocks have made Americans much more confident.
Auto sales will hit their highest level since 2006[15] next year, existing home sales just topped highest levels since 2009[16] … and discretionary dollars are soon to follow.
Maybe that's why Callaway Golf is up almost 30% from its low in November 2012 and continues to push higher.
Jeff Reeves[17] is the editor of InvestorPlace.com and the author of "The Frugal Investor's Guide to Finding Great Stocks."[18] Write him at editor@investorplace.com[19] or follow him on Twitter via @JeffReevesIP[20]. As of this writing, he did not own a position in any of the stocks named here
Endnotes:
JCP: http://studio-5.financialcontent.com/investplace/quote?Symbol=JCP
Compare Brokers: https://investorplace.com/options-trading/broker-center/
WEN: http://studio-5.financialcontent.com/investplace/quote?Symbol=WEN
BKW: http://studio-5.financialcontent.com/investplace/quote?Symbol=BKW
MCD: http://studio-5.financialcontent.com/investplace/quote?Symbol=MCD
SIRI: http://studio-5.financialcontent.com/investplace/quote?Symbol=SIRI
P: http://studio-5.financialcontent.com/investplace/quote?Symbol=P
half a million new subscribers: http://www.hollywoodreporter.com/news/sirius-xm-third-quarter-earnings-650581
GGB: http://studio-5.financialcontent.com/investplace/quote?Symbol=GGB
DHX: http://studio-5.financialcontent.com/investplace/quote?Symbol=DHX
YHOO: http://studio-5.financialcontent.com/investplace/quote?Symbol=YHOO
MWW: http://studio-5.financialcontent.com/investplace/quote?Symbol=MWW
ELY: http://studio-5.financialcontent.com/investplace/quote?Symbol=ELY
fourth consecutive month: http://www.bloomberg.com/news/2013-09-27/consumer-spending-climbed-0-3-in-august-as-u-s-incomes-rose.html
highest level since 2006: http://www.edmunds.com/about/press/edmundscom-forecasts-16-4-million-new-car-sales-in-2014.html
highest levels since 2009: http://www.bloomberg.com/news/2013-08-21/sales-of-u-s-existing-homes-rise-to-highest-since-2009.html
Jeff Reeves: http://slant.investorplace.com/author/profile/jeff-reeves/
"The Frugal Investor's Guide to Finding Great Stocks.": http://www.amazon.com/dp/B007KB9CSI/ref=rdr_kindle_ext_tmb
editor@investorplace.com: mailto:editor@investorplace.com
@JeffReevesIP: http://twitter.com/JeffReevesIP
Source URL: https://investorplace.com/2013/10/bargain-stocks-to-buy-wen-siri/
Short URL: http://invstplc.com/1bankS2
---