Transocean to Replace Dell in S&P 500
by Christopher Freeburn | October 22, 2013 9:26 am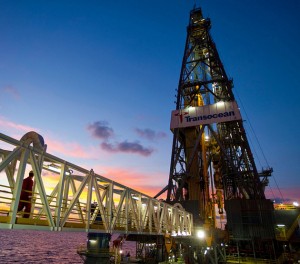 [1]Shares of Transocean (RIG[2]) surged more than 4% in pre-market trading on Tuesday after it was announced that the stock would join a prominent index[3].
On Monday, S&P Dow Jones said that the offshore drilling contractor will join the S&P 500 index after the markets close on October 28. Transocean will be added to the index to replace Dell (DELL[4]), which is being taken private, Forbes noted.
Switzerland-based Transocean will become part of the S&P Oil & Gas Drilling Sub-Industry index.
Struggling computer equipment maker Dell is being acquired by a partnership between its founder Michael Dell and equity firm Silver Lake Partners[5] in a deal valued at $24.8 billion.
Activist investor Carl Icahn had challenged the deal to take Dell private earlier this year[6], but the deal ultimately was approved by shareholders.
Icahn also holds a stake[7] in Transocean.
Endnotes:
[Image]: https://investorplace.com/wp-content/uploads/2011/08/transocean_630_flickr.jpg
RIG: http://studio-5.financialcontent.com/investplace/quote?Symbol=RIG
was announced that the stock would join a prominent index: http://www.forbes.com/sites/samanthasharf/2013/10/21/transocean-to-replace-dell-on-sp-500/
DELL: http://studio-5.financialcontent.com/investplace/quote?Symbol=DELL
acquired by a partnership between its founder Michael Dell and equity firm Silver Lake Partners: https://investorplace.com/2013/09/dell-is-officially-a-private-company-dell/
had challenged the deal to take Dell private earlier this year: https://investorplace.com/2013/03/icahn-signs-confidentiality-pact-with-dell/
also holds a stake: https://investorplace.com/2013/01/what-carl-icahn-could-mean-for-transocean-ri/
Source URL: https://investorplace.com/2013/10/transocean-replace-dell-sp-500/
Short URL: http://invstplc.com/1fqYqi8
---