DuPont and Deere to Team Up to Take on Monsanto
by Christopher Freeburn | November 8, 2013 9:33 am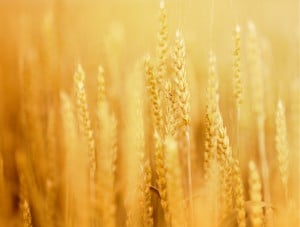 [1]Competition among companies looking to offer advise farmers how to optimize their harvests has led a chemical giant and agricultural equipment maker to form a partnership.
DuPont (DD[2]) and Deere & Co. (DE[3]) are joining forces to introduce programs aimed at providing "precision agriculture" guidance to farmers next year. The alliance comes on the heels of Monsanto's (MON[4]) recent $1 billion purchase of weather forecasting data provider The Climate Corp., and its 2012 acquisition of Precision Planting, Reuters notes.
In 2014, Monsanto — infamous for its genetically modified crop seeds[5] — plans to debut an agricultural analytics service in a number of Midwestern states.
The DuPont-Deere alliance will respond by providing services geared toward advising farmers about a range of issues including pest control, harvest times, crop maintenance and planting techniques.
Shares of DuPont and Monsanto were flat in Friday pre-market trading, while Deer slipped modestly.
More Farming and Agricultural Headlines:
Report: $36M in Farm Subsidies Paid to Dead People[6]
Farmer Discovers Huge Oil Spill Bubbling Up in His Wheat Fields[7]
Report: GMO Corn Not Protecting Against Pests as Designed[8]
Endnotes:
[Image]: https://investorplace.com/wp-content/uploads/2012/10/wheat-630-istockphoto.jpg
DD: http://studio-5.financialcontent.com/investplace/quote?Symbol=DD
DE: http://studio-5.financialcontent.com/investplace/quote?Symbol=DE
MON: http://studio-5.financialcontent.com/investplace/quote?Symbol=MON
genetically modified crop seeds: https://investorplace.com/2013/05/monsanto-wins-major-supreme-court-patent-case/#.Unzz0JG1Kf0
Report: $36M in Farm Subsidies Paid to Dead People: https://investorplace.com/investorpolitics/report-36m-in-farm-subsidies-paid-to-dead-people/
Farmer Discovers Huge Oil Spill Bubbling Up in His Wheat Fields: https://investorplace.com/2013/10/farmer-discovers-huge-oil-spill-bubbling-wheat-fields/#.Unz0RJG1Kf0
Report: GMO Corn Not Protecting Against Pests as Designed: https://investorplace.com/2013/08/report-gmo-corn-not-protecting-against-pests-as-designed/#.Unz0zZG1Kf0
Source URL: https://investorplace.com/2013/11/dupont-deere-team-take-monsanto/
Short URL: http://invstplc.com/1fpVL8n
---