November Rate Roundup: CDs, Money Markets and Mortgages
by Dan Burrows | November 26, 2013 11:02 am
Chalk up another win for the lenders.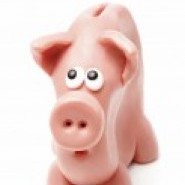 [1]Interest rates rose steadily over the course of the month, essentially retracing October's trajectory in reverse. The end result was that yields on savings and loan products were almost entirely unchanged, while mortgage rates ticked up.
The yield on the benchmark 10-year Treasury note started the month at 2.5% and climbed thereafter with nary a pause, leaving it poised to close out November around 2.71%.
The action was the opposite of the previous month when rates declined on the nomination of a dovish new chief for the Federal Reserve, which put any tapering of the Fed's monetary stimulus program off the table.
When all was said and done, savings and loan products responded by hardly changing at all.
In a silver lining, at least money markets did stabilize. Rates on the popular place to stash cash went nowhere after breaking a six-month losing streak in October. The national average interest rate on a money market account was unchanged at 0.4% as of Nov. 25, according to data from Bankrate.com[2] (RATE[3]). As recently as August, the yield stood at 0.43.
At the same time, yields on jumbo money market accounts broke a downtrend to remain unchanged at 0.53%. The national average rate hasn't been above 0.6% since July and has been in decline for more than a year.
Elsewhere, yields on savings products did nothing. Here are the annual percentage yields on some popular savings products (with a minimum deposit of less than $10,000, except for jumbo CDs) as of Nov. 25, according to Bankrate:
National Average Rate on Interest Checking Account: 0.48%, no change from a month ago
Best Rate on No-Fee Savings Account: 0.9% (Barclays [BCS[4]], no minimum), no change for six months
Best Rate on 1-Year CD: 1.05% (GE Capital Bank [GE[5]], $500 minimum), no change from a month ago
Best Rate on 3-Year CD: 1.45% (Intervest National Bank [IBCA[6]], $2,500 minimum), no change for two months
Best Rate on 5-Year CD: 2% (Barclays, no minimum), no change from a month ago
Best Rate on 5-Year Jumbo CD: 2.05% (CIT [CIT[7]] Bank, $100,000 minimum),

up

from 2% a month ago.
Unfortunately for borrowers, rates on the most common mortgage products rose vs. a month ago, even as home equity lines of credit and home equity loans continued their downtrend. Here are the overnight national average rates offered on popular loan products as of Nov. 25, according to Bankrate:
30-Year Fixed Mortgage: 4.34%,

up

from 4.15%
15-Year Fixed Mortgage: 3.39%,

up

from 3.21% a month ago
5/1 Adjustable-Rate Mortgage: 3.5%,

up

from 3.3% a month ago
30-Year Fixed Mortgage, Refi: 4.33%,

up

from 4.13% a month ago
$30,000 Home Equity Line of Credit: 4.68%,

down

from 4.77% a month ago
$30,000 Home Equity Loan: 6.09%,

down

from 6.15% a month ago
Endnotes:
[Image]: https://investorplace.com/wp-content/uploads/2011/01/iStock_000004707528Medium-e1294847939352.jpg
Bankrate.com: http://www.bankrate.com/
RATE: http://studio-5.financialcontent.com/investplace/quote?Symbol=RATE
BCS: http://studio-5.financialcontent.com/investplace/quote?Symbol=BCS
GE: http://studio-5.financialcontent.com/investplace/quote?Symbol=GE
IBCA: http://studio-5.financialcontent.com/investplace/quote?Symbol=IBCA
CIT: http://studio-5.financialcontent.com/investplace/quote?Symbol=CIT
Source URL: https://investorplace.com/2013/11/rates-cds-money-markets-mortgages-2/
Short URL: http://invstplc.com/1hTPPVm
---