Truck Carrying Dangerous Radioactive Waste Stolen
by Christopher Freeburn | December 4, 2013 11:11 am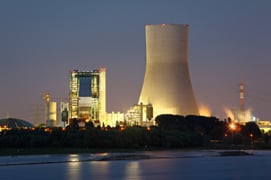 [1]International authorities are scrambling to find a truck that was stolen in Mexico[2].
Local police say the vehicle was transporting cobalt-60 used in medical devices at a Tijuana hospital to a secure disposal and storage center when it was stolen. Cobalt-60 is radioactive and could be used to build a so-called "dirty bomb," in which a conventional explosive is used to scatter radioactive material, potentially contaminating a large area, Reuters notes.
The truck was stolen just outside Mexico City. The United Nation's International Atomic Energy Agency (IAEA) did not reveal how much cobalt-60 was inside the vehicle when it went missing, but did note that the material was properly contained for shipping.
Mexican police are searching for the vehicle. The cobalt-60 could pose a danger to people close enough for exposure to radiation if the containers are breached.
Exposure to radiation produced by radioactive waste like cobalt-60 can lead to an increased risk of cancer.
Every year, the IAEA receives reports of more than 100 incidents involving radioactive material.
Endnotes:
[Image]: https://investorplace.com/wp-content/uploads/2010/11/iStock_000010748417XSmall.jpg
scrambling to find a truck that was stolen in Mexico: http://in.reuters.com/article/2013/12/04/us-mexico-nuclear-iaea-idINBRE9B30J820131204
Source URL: https://investorplace.com/2013/12/truck-carrying-dangerous-radioactive-waste-stolen/
Short URL: http://invstplc.com/1nvCtCR
---