3 Dependable Dividend Stocks That Are Crushing the Market
by Dan Burrows | February 12, 2014 12:20 pm
A number of dividend stocks have really earned their keep in this down year for stocks — and that makes them worth watching when there's more volatility to come.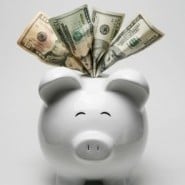 Dependable dividend stocks[1] that are performing well in a down market have some especially attractive attributes for this uncertain investing environment. These dividend stocks tend to be more stable, for one thing. That will help your portfolio if the market keeps this up. True, the consensus forecast is for stocks to gain 7% to 10% this year — but it looks like they're going to do it in a see-saw fashion.
Additionally, dividend stocks are gaining popularity because interest rates are coming down. When yields on bonds decline, that makes dividend yields look more attractive.
We sussed out a number of dependable dividend stocks that are beating the market this year — some by a wide margin. We looked for outperformance in the S&P 500 High Yield Dividend Aristocrats index, which tracks dividend stocks in the S&P Composite 1500 that have consistently increased their dividends every year for at least 20 years.
As a group, these dividends stocks are underperforming, with the index down 2.6% on a price basis for the year-to-date vs. a 1.7% decline for the S&P 500. However, a number of index constituents are positive — and the very best stocks have put up double-digit gains.
Here are the three dependable dividend stocks that are up at least 10% year-to-date, as of Feb. 11:
Dependable Dividend Stocks: National Retail Properties (NNN)

Dividend Yield: 4.9%
YTD Gain: 10%
Real estate investment trusts like National Retail Properties (NNN[3]) are required to pay out most of their earnings as dividends. That means REITs tend to have high dividend yields, but those payouts can also come and go. A bad quarter or bad year means less earnings, which means lower dividends.
But that hasn't been a problem for NNN stock in at least 20 years. The first pick on our list of dependable dividend stocks yields a generous 4.9% … and shares are up more than 10% for the year-to-date.
Heck, over the last 20 years, NNN stock generated an annual return of 12.3%. That beats the broader market by more than 3 percentage points, making this one of the top dividend stocks to ride out any roughness.
Dependable Dividend Stocks: Federal Realty Investment Trust (FRT)

Dividend Yield: 2.8%
YTD Gain: 12%
At around 3%, the dividend yield from Federal Realty Investment Trust (FRT[4]) isn't going to blow anyone away — but that's not the point for long-term investors … especially in dividend stocks.
The key to this REIT is that FRT stock has paid a dependable and rising dividend for at least two decades.
Plus, Federal Realty Investment Trust's fourth-quarter results matched Wall Street's forecast, and the company hiked its full-year outlook. FRT's portfolio of first-class shopping centers is doing well, as better-off consumers feel the urge to spend. To that end, FRT started the year by buying out two upscale shopping centers in New Jersey — The Grove at Shrewsbury[5] and Brook 35 — for $161 million. That should help FRT continue to be one of the most reliable dividend stocks out there.
Dependable Dividend Stocks: Walgreen (WAG)

Dividend Yield: 2.1%
YTD Gain: 12%
Like FRT stock, the 2.1% dividend yield from Walgreen (WAG[6]) stock isn't going to light your world on fire. But — again — you can have confidence that WAG stock is good for the payouts, as well as raising them, which is equally important. When a stock goes up and a company hikes its dividend, the dividend yield on your own cost basis can get quite rich, indeed.
WAG stock is off to a hot start, with a gain of 12% for the year-to-date. That's due partly to strong January results. WAG said monthly sales rose 3.7% year-over-year to reach $6.39 billion in the month. Comparable-store sales increased 2.9%.
Those numbers are an encouraging way to begin 2014 and make Walgreen one of the top dividend stocks to consider this year.
As of this writing, Dan Burrows did not hold a position in any of the aforementioned securities.
Endnotes:
Dependable dividend stocks: https://investorplace.com/dividend-paying-stocks/
Compare Brokers: https://investorplace.com/options-trading/broker-center/
NNN: http://studio-5.financialcontent.com/investplace/quote?Symbol=NNN
FRT: http://studio-5.financialcontent.com/investplace/quote?Symbol=FRT
The Grove at Shrewsbury: http://www.thegroveatshrewsbury.com/
WAG: http://studio-5.financialcontent.com/investplace/quote?Symbol=WAG
Source URL: https://investorplace.com/2014/02/dividend-stocks-nnn-frt-wag/
Short URL: http://invstplc.com/Mcudcw
---