StemCells Inc (STEM) stock plummeted on Tuesday following an announcement about one of its Phase II studies.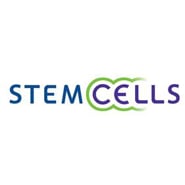 StemCells said that it will no longer be pursuing its Phase II Pathway Study that was focused on spinal cord injuries. It noted that results showed little improvement and that it wasn't very effective over time.
While the study did reveal that patients saw better results than before treatment, it weakened after 12 months and was less effective than expected. As a result, it decided to bring an end to the study early.
"The collective human data we have generated across all of our studies reinforce our belief that our cells have an excellent safety profile and that there are neurological and retinal disorders with unmet need that may be helped by cell transplant," said Dr. Stephen Huhn, Chief Medical Officer and VP of Clinical Research for StemCells. "Unfortunately, the Company does not have the resources to implement changes in our development program to permit further investigation."
STEM shares were down 80% as of Tuesday morning.
More From InvestorPlace: