Amazon.com, Inc.'s (NASDAQ:AMZN) Prime Day isn't going well for everyone.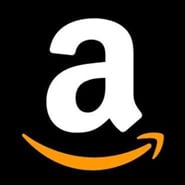 Several customers hoping to take advantage of the deals being offered on Amazon Prime Day are facing issues when they try to add items to their cart. They are getting "cart failed" error messages and get stuck in an endless loop of the action attempting to try again.
Amazon has acknowledged the problem via a post on Twitter Inc (NYSE:TWTR) that said "Some customers are reporting difficulty with checkout. We're working to resolve this issue quickly." This is only the second Amazon Prime Day and the company was hoping to please customers after disappointment last year, reports International Business Times.
Other retailers are also offering promotions this week in an effort to pull in customers shopping on Amazon Prime Day. Wal-Mart Stores, Inc. (NYSE:WMT) is among them with online deals all week and free shipping until Friday.
More From InvestorPlace: