Amazon.com, Inc (AMZN) stock roared to another new high on Thursday following an upgrade from analysts at Argus.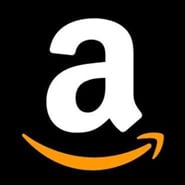 Their upgrade follows calls from a couple of other firms last week setting price targets of $1,000 (or higher in one of the cases). The online retailer's stock closed in on $806 per share before beginning to pull back but is starting out Friday down.
Amazon Upgraded to Buy
Argus analysts upgraded Amazon from "Hold" to "Buy" and slapped a price target of $935 per share in a report dated September 22. However, they also said their valuation work points to Amazon being worth more than $1,000 per share.
They see Amazon's "growth engine" as being "unmatched," adding that it's been difficult to time its stock from the perspective of valuation. Despite this, their analysis of historical comparables and valuation based on a discounted free cash flow model suggest to them that this could be a "favorable" entry point.
They believe Amazon's growth prospects are actually accelerating faster than its share price is.
Amazon's More Tech Than Retailer
While the company's core is indeed a retail business, they noted that Amazon bears some attributes that make it more like a tech company than a retailer.
Specifically, they note that Amazon Web Services is the fastest growing segment and that it has quickly shifted from being the leading area of losses to delivering margins that beat those delivered by the rest of the company. They also feel that the company has a "rapid innovation cycle and a knack for leveraging its existing assets into new businesses and markets."
Both of these attributes are more typical of tech firms than of retailers, they noted.
AMZN Stock Remains Vulnerable for Now
The Argues team expects volatility in Amazon stock to continue because the company is very vulnerable to the holiday shopping season and must continue investing in AWS, Prime and other growth initiatives. However, they also feel that the stock "warrants long-term accumulation in most equity accounts" because of its "indisputable franchise leadership, its ability to leverage its vendor relationships in the retail space, and its market dominance and superior growth in infrastructure-as-a-service."
This upgrade from Argus is huge because not only is it another mark in the plus column for Amazon, The Motley Fool also refers to the firm as "one of the best stock pickers on Wall Street."
The website reports that its data going back to 2008 indicates that Argus' picks have outperformed the S&P 500 by more than 17 percentage points apiece. This puts the firm in the top 10% of the investors The Motley Fool tracks.
Wall Street Can't Get Enough of Amazon
Argus' upgrade is just one of a long string of positive analyst reports. It seems as if over the past couple of weeks, Wall Street has gone crazy for the stock, even more so than usual. A recent report from UBS Group AG (USA) (UBS) highlighting the top ten most crowded trades indicated that Amazon has become the most crowded overweight position. Its investor weight was 1.1%, and its active weight was 0.2% at the time of the report.
The post Amazon.com, Inc. Stock Upgraded, Shares Touch New All-Time High appeared first on ValueWalk.
Many academics claim investing is a "random walk." We believe this to be only partially true. It is our core belief that value investing can outperform the market, hence the name "ValueWalk." Your number one source for breaking news and evergreen content on everything value investing and hedge funds.
Check out our new free Underrated Small Cap Stocks newsletter
Also Sign Up For Our Free Newsletter and receive in-depth ebooks on famous investors
More From InvestorPlace