The impact of challenging retail landscape, stiff competition from online retailers and waning store traffic is clearly evident from J C Penney Company Inc's (NYSE:JCP) share performance that have underperformed the industry in the past six months.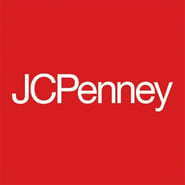 Indeed, JCP stock has declined 47.9%, wider than the Zacks categorized Retail-Regional Departmental Stores industry's fall of 35%. Let's delve deeper and find out what's ailing it.
The company's weaker-than-expected top-line performance in the trailing five quarters has been a major concern. Further, weakness in apparel continues to affect the company's overall sales. Moreover, comparable-store sales (comps) decreased 3.5% in the first-quarter of fiscal 2017, compared with a decline of 0.4% in the prior-year quarter.
Comps also declined in the fourth and third quarter of fiscal 2016, by 0.7% and 0.8%, respectively. In fiscal 2017, the company anticipates comps to be in the range of down 1% to up 1%.
Moreover, J C Penney continues to struggle with high-debt levels. At the end of the reported quarter, total long-term debt was $4,066 million, reflecting a debt-to-capitalization ratio of 77.1%.

Can JCP Stock Revive?
However, the company's shares have declined a meager 0.4% in the past month, which is an indication of possible recovery if the company continues to implement effective strategies.
In an effort to better align stores with its omni channel network and utilize capital resources in locations where it has ample opportunity, J C Penney had earlier announced strategic initiatives, wherein it will shut down two distribution facilities as well as nearly 130–140 stores. The closure of stores, which represents nearly 13–14% of store portfolio, is likely to hurt total annual sales by less than 5%.
These stores were not only reporting dismal comps in comparison with the remaining store base but were also being operated at higher cost. The company expects annual saving of nearly $200 million from the store closure program.
Further, the Zacks Rank #3 (Hold) company has taken up several strategic initiatives to drive traffic. The company, in a bid to enhance customer shopping experience, has been focusing on remodeling, renovating and refurbishing stores with special focus on enhancing high-margin center core department that houses handbags, fashion accessories, sunglasses and fashion jewelry.
The in-store Sephora Usa, Inc. departments continue to outperform by drawing more customers. During fiscal 2016, the company opened 61 Sephora stores. At the end of first-quarter fiscal 2017, the total count of Sephora locations inside J C Penney was 577 stores. Sephora is doing exceptionally well and is one of the best performing categories.
Since Sephora is part of J C Penney's long-term growth strategy, the company not only intends to add more stores but has also started selling Sephora products online. Evidently, the company plans to open 70 Sephora locations in the fiscal 2017.
Other Retail Stocks to Consider
Better-ranked stocks worth considering in the retail space include Aaron's, Inc. (NYSE:AAN), Best Buy Co Inc (NYSE:BBY) and Children's Place Inc (NASDAQ:PLCE).
All these three stocks sport a Zacks Rank #1 (Strong Buy). You can see the complete list of today's Zacks #1 Rank stocks here.
Aaron's has reported better-than-expected earnings in the trailing four quarters, with an average beat of 10.6%.
Best Buy has an impressive long-term earnings growth rate of 11.8% and has also surpassed the Zacks Consensus Estimate in the preceding four quarters, with an average earnings beat of 33.8%.
The Children's Place has reported earnings beat in the last four quarters, with an average of 36.6%.
Zacks' Hidden Trades
While we share many recommendations and ideas with the public, certain moves are hidden from everyone but selected members of our portfolio services. Would you like to peek behind the curtain today and view them?
Starting now, for the next month, I invite you to follow all Zacks' private buys and sells in real time from value to momentum…from stocks under $10 to ETF to option movers…from insider trades to companies that are about to report positive earnings surprises (we've called them with 80%+ accuracy). You can even look inside portfolios so exclusive that they are normally closed to new investors.
Click here for Zacks' secret trade>>
Want the latest recommendations from Zacks Investment Research? Today, you can download 7 Best Stocks for the Next 30 Days. Click to get this free report
Aaron's, Inc. (AAN): Free Stock Analysis Report
Children's Place, Inc. (The) (PLCE): Free Stock Analysis Report
Best Buy Co., Inc. (BBY): Free Stock Analysis Report
J.C. Penney Company, Inc. Holding Company (JCP): Free Stock Analysis Report
To read this article on Zacks.com click here.
More From InvestorPlace