According to "The Changing Economics and Demographics of Young Adulthood: 1975-2016," a U.S. Census Bureau report released in April of 2017, more young people between the ages of 18-24 live with their parents than any other type of living arrangement.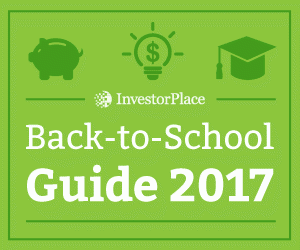 This differs from 2005 when the majority of young people lived independently in their own households. In just over a decade, demographics have shifted dramatically. If you're a young adult with an apartment in 2017, you are an outlier in your generation.
That's not to say renting your own apartment is impossible. In fact, renting an apartment is within anyone's reach as long as they take some steps toward financial health.
Get Your Finances in Order
Generally, if you want to rent an apartment in a desirable neighborhood either by yourself or with the roommates of your choice, property owners and managers are looking for tenants with credit scores of 550 or higher, and cash up front for first month's rent, last month's rent and a security deposit.
In certain markets, including New York and San Francisco, renters often must pay a broker's fee, which is usually the equivalent of a month or two of rent. Depending on where you are looking, this could mean many thousands of dollars spent before you even begin to think about moving costs, furniture and utilities.
Depending on market conditions, a landlord might be willing to rent an apartment to you even if you have little credit and savings — for example, if an apartment has been sitting empty for a long period of time, or if there is more supply than demand in a given area.
Additionally, people often list rooms for rent or sublease on websites such as Craigslist. However, areas with lots of vacancies often tend to be undesirable for reasons including proximity and safety, and subleasing from a website can leave you without legal protections or long-term stability.
The good news is that landlords are more lenient with recent graduates. For example, most property owners won't take into consideration medical or student debt when calculating your monthly outflow, especially given that a degree generally guarantees more earning potential.
"Many recent college grads simply don't have a history of credit to surpass typical hurdles," says Scott Bierbryer, the co-founder of VeryApt. "Luckily, owners are aware of this circumstance, and will factor it into their decision making, usually by considering the prospective tenant's current employment status, proof of income, and, if necessary, asking the renter to secure a co-signer."
Co-signers can be parents, family members or close friends. If a recent graduate plans on living with roommates, having every parent willing to co-sign the lease makes your application more desirable to landlords, says Jeff Miller, a real estate agent at AE Home Group in Baltimore.
Bierbryer recommends that college juniors and seniors plan ahead by saving money, building credit before graduation and signing up for a free credit reporting service like Credit Karma. He also recommends preparing all of the paperwork you need before you even begin to look at apartments — this includes pay stubs or an offer letter from an employer, a bank statement showing available cash, a note from past landlords and a printout of your free credit report.
"Ultimately landlords want someone who is going to pay the rent on time and not cause problems," says Bierbryer. "Having flawless paperwork and delivering it quickly can indicate that a recent grad is going to be this type of renter."
Choose the Right Location
Everyone wants to live in his or her dream apartment. But Jason Shepherd, the co-founder of Atlas Real Estate Group, recommends sacrificing your dreams for good value. "Start with humble housing," he recommends. "I would rather see people move into a property with lots of roommates, and save the money they would spend on a one-bedroom for a future down payment."
Before you even begin to look for an apartment, think about where your life takes place. What train do you take to work? Can you find a place near your parents' home, so that you can go home easily for meals and laundry? If you choose the right location, you can significantly lower your monthly expenses at the outset, Shepherd says. Moreover, you'll be happy with the convenience.
Focusing on amenities and location as opposed to square footage ends up saving you money in upfront costs as well. A smaller home is cheaper to furnish for a simple reason — you need less stuff to fill it. And splitting a space with roommates also helps cut down on the price of utilities such as Wi-Fi and cable.
Do Your Homework
Gathering the paperwork required for an apartment requires a lot of diligence — don't throw all of that work out the window by not carefully inspecting the lease. "It's a big leap — you're making a binding contract when you're renting a property," says Shepherd, who recommends having a professional, or at the very least, a parent, look over whatever you plan on signing.
Before you despair, know that having your own apartment is worth it. Moreover, it's within your reach.
"We've worked with many recent grads who lack credit or available cash but have still been able to secure great apartments by being transparent and working with their prospective landlord to find a solution that satisfies both sides," says Bierbryer.
Brienne Walsh is a writer based in Brooklyn. Along with writing on topics ranging from finance to travel to art, Brienne maintains a blog, A Brie Grows in Brooklyn.