BNB-USD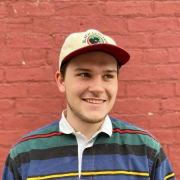 InvestorPlace challenged ChatGPT to pick cryptos to buy, and it impressed with its robust methods of picking assets.
11 Best Stocks to Buy for 2023

INSIDE: Investing legend Louis Navellier reveals his Top 11 Stocks for 2023 — FREE!
Download His Free Report Here:
BNB-USD Crypto Predictions, Articles, and News
As Binance's AI-powered NFTs stir up lots of hype around the world, Americans will have to wait. Don't hold your breath, though.
ChatGPT told InvestorPlace which cryptos to buy for high growth outlook and its thoughts on what 2023 will bring for the market.
Stablecoin issuer Paxos is facing trouble over its partnership with Binance. Now there's a question mark looming over the companies.
These best cryptos can deliver robust gains on the back of their impressive use-cases and the ability to generate healthy gains over time
With a good deal of negativity already priced in, it may be worth dipping a toe back into these red-hot cryptos to buy.
These are the altcoins to buy that represent fundamentally strong projects and these altcoins are poised for at least 100% returns in 2023.
Binance was storing user funds and reserves in the same wallet. It calls the news a simple mistake, but skepticism is warranted.
With cryptos regaining the $1 trillion mark, enthusiasm runs high although investors have enough reasons to be cautious.
Coinbase director Conor Grogan has shown evidence of insider trades at Binance dating back over a year. Why are regulators not investigating?
Investors looking for outsized gains should pay attention to these three cryptos , which are starting to break out again.
Although cryptos jumped dramatically higher in recent days, investors still need to exercise vigilance as we've seen this play out before.
Binance.US's Voyager Digital purchase can begin to close the massive industry-wide rift in trust between companies and their investors.
While the new year has so far produced positive results for cryptos, investors need to be extremely vigilant about what may lie ahead.
Those concerned about crypto winter have reason to be, but these three top cryptos are certainly worth a look for the long term.
Today's Binance news shows investigators are seeking more evidence before making a final decision on whether to charge the exchange.
Binance has tried to buy Voyager Digital's assets for months. A bid by its U.S. arm is proving successful, but it is complicated by the SEC.
With a new year upon us, blockchain investors may have some optimism but it's important to be realistic with cryptos.
Binance could be forced into a tough decision very soon: de-list its BNB crypto in the U.S., or face charges from the SEC.
With cryptos currently mired in the lull of the holiday season, it's best for investors to stay vigilant rather than to make big moves.
Although the SBF controversy may have cooled off a bit for now, cryptos still face significant pressure from the Fed.

Load More