BNB-USD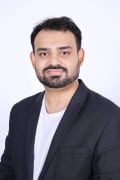 These undervalued cryptos are trading at a substantial bargain to their intrinsic values offering hefty upside over the long term 
11 Best Stocks to Buy for 2023

INSIDE: Investing legend Louis Navellier reveals his Top 11 Stocks for 2023 — FREE!
Download His Free Report Here:
BNB-USD Crypto Predictions, Articles, and News
These cryptos to buy are ticking upwards since the start of the year and are poised for tremendous run ahead
Discover the world of high-risk, high-reward investments with our guide to the most controversial cryptos to watch.
Despite the short history of crypto, a crypto vs stock investment comparison reveals the returns here are still comparable.
Stay up-to-date with the latest market trends and make informed investment decisions with our comprehensive analysis.
Looking to invest in the best cryptocurrencies and stay on top of the latest crypto trends? Check out our these top 3 cryptos to watch.
Although cryptos had a strong run so far this year, the third U.S. bank failure clouded the narrative for digital assets.
These coins and tokens are some of the top cryptocurrencies to know in 2023, ranked by my proprietary starring system.
These altcoins to buy have relatively strong fundamentals, which strengthen their long-term utility in the crypto sector.
Although cryptos have been on the move this year, a recent blip on the road has forced investors to reassess next moves.
These cryptos that can make you rich offer incredible upside potential ahead in a market ready to blast-off again.
Although cryptos surged higher on the back of Bitcoin breaking a major price barrier, the sector still faces some serious questions.
These undervalued blue-chip cryptocurrencies can deliver multibagger returns in the coming years.
Altcoins to buy that look undervalued at current levels and can deliver multibagger returns in the next 24 months.
With legal troubles hitting the blockchain ecosystem, investors again find themselves needing to tread carefully with cryptos.
InvestorPlace challenged ChatGPT to pick cryptos to buy, and it impressed with its robust methods of picking assets.
With a slew of economic data coming out this week, cryptos could go either way, forcing investors to be extremely vigilant.
The Wall Street Journal's investigation into Binance shows that the company has been misleading around its relationship to Binance.US.
The SEC is trying once again to sour a deal between Binance and Voyager Digital for the former to acquire the latter. A judge isn't having it.
As Binance's AI-powered NFTs stir up lots of hype around the world, Americans will have to wait. Don't hold your breath, though.
ChatGPT told InvestorPlace which cryptos to buy for high growth outlook and its thoughts on what 2023 will bring for the market.

Load More