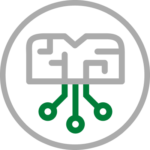 Artificial Intelligence Stocks
Artificial intelligence (AI) involves developing computer systems to simulate everyday tasks that are performed by humans. Leaders in the AI industry, like Nvidia and Google, have developed systems to help with full self-driving (FSD), data analysis, and deep learning. With the industry progressing further every month, an investment in the AI industry equates to an investment in automated human innovation.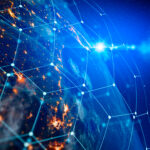 With the red ink in the market presenting some enticing opportunities, here are the game-changing tech stocks to buy.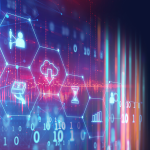 Looking for some great potential? One tech stock sits at the epicenter of synthetic biology's fast-moving, multi-trillion-dollar revolution.
Recent Artificial Intelligence Stocks Articles
Palantir shares have been on fire as it reported earnings and inked deals with Amazon and the military. PLTR stock has doubled in a month.
Self-driving car company Mobileye announced on Monday that Intel will sell about $1.4 billion worth of MBLY stock in a secondary offering.
Discover the best robotics stocks with the potential to generate life-changing returns. Explore the opportunities in this growing industry.
Here are three AI stocks that have gone on incredible runs, and could continue to surge higher, but investors should be cautious with.
GTLB stock is soaring after the company reported better-than-expected Q1 results and touted its AI credentials. 
Palantir's proprietary machine-learning system is profitable, and its new Amazon deal brings its benefits to manufacturers.
Shareholders in Nvidia stock may want to consider some risk management with their positions, given how far and fast this stock has run.
Microsoft (NASDAQ:MSFT) shares have continued to climb at a moderately-high pace. Positive news regarding regulatory approval of the tech giant's acquisition of Activision (NASDAQ:ATVI) has...
This article presents a selection of AI stocks to sell, focusing on those with weak business fundamentals and uncertain outlooks.
Artificial Intelligence Tech Solutions is in focus, as AITX stock sees volatile gains and has traded more than 260 million times on the day.
Chip stocks can present investors with tough choices. However, thanks to the AI boom, these five boast long-term growth potential.
Apple (AAPL) is kicking off its WWDC 2023 event today and fans of the company's stock will want to keep an eye on the event.
Artificial intelligence stocks are racing ahead while many other tech companies are seeing their share prices languish. This presents an opportunity to investors who are looking to buy beaten down stocks that are currently trading at cheap valuations and distressed prices.
Palantir Technologies (PLTR) stock is a hot topic among traders on Monday after securing a new $463 million contract with USSOCOM.
Here are three top AI stocks long-term investors should consider, whether this AI-related mania continues or not.
If you're investing with a short time horizon, you may want to tread carefully. However, if you have the long-term in mind, consider it still worthwhile to either hold onto or begin building a NVDA stock position.
C3.ai does have a generative AI product, but chasing trends by over-leveraging yourself on AI stock could turn out to be a costly error.
Both institutional and retail investors in Samsara and IOT stock are getting a big boost today from the company's earnings.
AAPL stock is climbing today ahead of the company's upcoming WWDC developer conference. Is the Apple VR headset coming?