Silicon Valley has a long history of providing some of the most exciting new stocks in the market. The class of 2016 tech IPOs was led by cloud services company Twilio Inc (NYSE:TWLO) and Japanese mobile app company Line Corp (ADR) (NYSE:LN). As these two stocks demonstrated in 2016, huge tech IPOs can be some of the most volatile and exciting stocks on the market.
Tech investors are always searching for the next Facebook Inc (NASDAQ:FB) IPO. FB stock is now up more than 225% in less than five years since its highly anticipated 2012 IPO.
However, just because a tech brand is popular and recognizable doesn't mean its IPO will make a good investment. A little more than three years after its much-hyped 2013 IPO, shares of Twitter Inc (NYSE:TWTR) remain down more than 60%.
Here's a look at the three biggest tech IPOs that Silicon Valley has to offer in coming years.
Massive Silicon Valley IPOs: Snap Inc.

When it comes to social media, it doesn't get much bigger than Snapchat. While investors are left to speculate about IPOs for a number of top tech companies, the Snapchat IPO process has officially begun.
In November, Snap Inc. filed its IPO paperwork with the U.S. Securities and Exchange Commission. A person familiar with the matter estimates that the Snap IPO could value the company at up to $25 billion. That number would give Snap roughly the same market cap as semiconductor giant Micron Technology, Inc. (NASDAQ:MU).
Of course, there are plenty of numbers would-be Snapchat investors throw around to justify its massive valuation. Snapchat currently has more than 150 million daily active users and 301 million monthly active users. More than 30% of American Millennial internet users access Snapchat regularly. A mind-boggling 9,000 snaps are shared per second on the popular app.
With that kind of market presence, it's no wonder investors see major monetization opportunities for the company. The Snap IPO could happen as soon as March 2017.
Massive Silicon Valley IPOs: Airbnb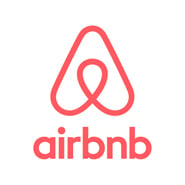 As of mid-2016, online travel marketplace giant Airbnb was getting all its ducks in a row for a move to the public market. CEO and co-founder Brian Chesky said that the company does not intend to go public in the near-term, but it's certainly in the cards. "We agree [with investors] that when it's best for the business we're going to do it," Chesky said.
In September 2015, Airbnb raised $500 million in funding that valued the company at around $30 billion. That value makes Airbnb slightly more valuable than gaming giant Activision Blizzard, Inc. (NASDAQ:ATVI).
Airbnb currently has more than 100 million users and 640,000 hosts. The platform has more than 2.3 million total listings in upwards of 57,000 cities around the world.
Perhaps the most impressive statistic for investors is the company's revenue growth. Slice Intelligence reported that Airbnb was delivering nearly 90% year-over-year revenue growth as of mid-2016. Those numbers could easily make Airbnb one of the hottest new stocks on the market when the company decides to go public.
Massive Silicon Valley IPOs: Uber

Of course, the crown jewel of potential Silicon Valley IPOs is ride-sharing company Uber. Based on its fundraising up to this point, the company that has crippled the taxi industry is currently worth around $60 billion. A $60 billion IPO would make Uber's public market cap roughly 20% larger than cloud computing giant Salesforce.com, Inc. (NYSE:CRM) on day one.
Uber has more than 40 million monthly active riders and 160,000 drivers. Uber users have taken more than 2 billion rides in 450 cities around the world. Yet despite the major business the company is generating, it has chosen to hold off on an IPO for the time being. Uber generated $1.7 billion in net revenue in Q3, but also produced a net loss of $800 million. These types of numbers may seem scary to TWTR investors, who have suffered through TWTR's struggles to turn a profit despite its popularity.
For now, Uber seems to be going all-in on its driverless cars initiative. CEO Travis Kalanick recently joked, "If I could push [an IPO] to 2030, I would."
Hungry investors likely won't have to wait that long to get a piece of Uber. Some market watchers are even speculating the Uber IPO could come by the end of 2017.
As of this writing, Wayne Duggan did not hold a position in any of the aforementioned securities.