Well, we're looking at yet another slow week for IPOs.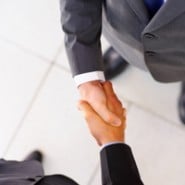 There are only two deals on deck for this week. But this does not mean that investors are getting sour on public offerings. If anything, the year is shaping up to be pretty big, with some massive new stocks on the horizon. The fact is that there have been a slew of major filings lately, such as for King (the maker of "Candy Crush Saga"), GoPro, Box and GrubHub Seamless. And expect many more over the coming months.
OK, then what are the new stocks to watch for this week? Well, let's take a look:
New Stocks to Watch — Varonis Systems (VRNS)
Varonis develops software that helps enterprises map, analyze and manage their unstructured data, such as spreadsheets, word processing documents, presentations, audio files, video files, emails and even text messages. This helps with such things as data security, archiving, information collaboration and data governance.
No doubt, many organizations are dealing with a flood of data. According to a study from IDC, the amount of digital information created and replicated will grow at a compound annual growth rate of 39% from 2012 through 2020. More than 90% will be from unstructured data.
So yes, Varonis is growing at a robust pace. From 2011 to 2013, revenues went from $39.8 million to $74.6 million. Although, the company is still losing money, with the net loss at $7.5 million in 2013.
Keep in mind that Big Data IPOs have done quite well. Splunk (SPLK) is up 423% over the past year, and Tableau Software (DATA) has gained about 222% since its offering back in May.
As for the Varonis IPO, the company plans to issue 4.8 million shares at a range of $17 to $19, and the lead underwriters include Morgan Stanley (MS), Barclays (BCS), Jefferies and RBC Capital Markets.
New Stocks to Watch – Lumenis (NASDAQ:LMNS)
The company develops energy-based, minimally invasive clinical solutions for surgical, ophthalmic and aesthetic purposes.
The main products include PowerSuite (it uses high-powered holmium lasers for urologic applications), M22 (a multi-energy, multi-application system for the treatment of various skin conditions), and Selecta (a multi-modality platform for retinal, secondary cataract and glaucoma therapies).
Lumenis has a strong position in its market, with revenues of $265.4 million in 2013, up about 7% on a year-over-year basis. The company has also been able to realize operating leverage as adjusted EBITDA spiked by 45.7% to $26 million.
And the market potential it huge. According to the company's S-1, the size of the potential market is about $3.5 billion.
Going forward, Lumenis looks poised to ramp up the growth. One factor is the early expansion into Asia, especially in China and India. What's more, the company has been upping its investments in product development. By the end of this year, it plans to launch one to two new product platforms in each of its core market segments by the end of this year.
And of course, there should be a long-term boost from the aging of population in the U.S. and Europe.
Lumenis plans to issue 6.3 million shares at a range of $15 to $17 and the lead underwriters include Goldman Sachs (GS), Credit Suisse (CS), and Jefferies.
Tom Taulli runs the InvestorPlace blog IPO Playbook. He is also the author of High-Profit IPO Strategies, All About Commodities and All About Short Selling. Follow him on Twitter at @ttaulli. As of this writing, he did not hold a position in any of the aforementioned securities.