Hertz Global Holdings Inc (HTZGQ)
$8.73 0.00 (0.00%)
15:52 EDT HTZGQ Stock Quote Delayed 30 Minutes
So what did the stock market do today? All eyes were on cruise stocks and airline stocks as the recovery story gets complicated.
Louis Navellier's Top 6 Stocks for 2021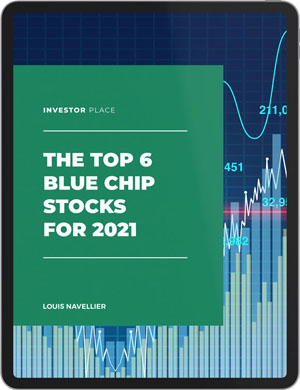 He found Apple at $1.49… Intel at $3.60... Amazon at $46. Now, investing legend Louis Navellier is revealing his Top 6 Stocks for 2021 — FREE!
Download His Free Report Here:
Louis Navellier's Total Grade
Powered by Portfolio Grader
?
?
Unlock Louis Navellier's
? Stock Report – FREE:
Is ? a BUY?
Powered by Portfolio Grader
A Strong Buy B Buy C Hold D Sell F Strong Sell ?
Unlock Louis Navellier's
? Stock Report to Find Out – FREE:
Louis Navellier's Total Grade
Powered by Portfolio Grader
?
?
Investing legend Louis Navellier rates ? a "?." Unlock his ? Stock Analysis to find out why – FREE:
Louis Navellier's Total Grade
Powered by Portfolio Grader
?
Fundamental Grade
Quantitative Grade
Sales Growth ?
Operating Margin Growth ?
Earnings Growth ?
Earnings Momentum ?
Earnings Surprises ?
Analyst Earnings Revisions ?
Cash Flow ?
Return on Equity ?
Get Louis Navellier's Complete ? Stock Analysis Now – FREE:
Previous Close -
Market Cap -
PE Ratio -
EPS -
Volume (Avg. Vol.)
Day's Range 8.73 - 8.73
52-Week Range 0.41 - 9.87
Dividend & Yield N/A (N/A)
HTZGQ Stock Predictions, Articles, and Hertz Global Holdings Inc News
From InvestorPlace
From the Web
Hertz Global (HTZGQ) stock is taking one heck of a beating on Tuesday as the bidding war for the bankrupt car rental company continues.
Hertz stock might defy bankruptcy as used car prices continue to rise. Here's why 2020's biggest bankruptcy could have a turnaround in 2021.
Hertz Global (HTZGQ) stock is revving up on Friday following reports of the bidding war for the bankrupt company heating up.
Hertz stock lost its appeal in 2020 after the "bankruptcy trade" came and went. And today, sadly, Hertz is just a shadow of its former self.
Hertz is still working its way out of Chapter 11 bankruptcy, but taking the upside on Hertz stock appears to be a risky play.
With risk-return not in your favor, steer clear of these 8 penny stocks, all of which could see big declines as the new year unfolds. Chesapeake Energy (OTCMKTS:CHKAQ) Genius Brands (NASDAQ:GNUS) Hertz Global Holdings (OTCMKTS:HTZGQ) Remark Holdings (NASDAQ:MARK) Ocugen (NASDAQ:OCGN) StoneMor (NYSE:STON) VBI Vaccines (NASDAQ:VBIV) XspresSpa (NASDAQ:XSPA)
Hertz stock is a speculative investment that is unlikely to achieve its recovery goals in the coming year
Hertz stock really is worthless, so don't be lured into buying it. Hertz stock will likely have no underlying value and be worthless when the restructuring is finished.
For anybody that doesn't want a stomach-churning ride, you should avoid Hertz stock. But if you live life dangerously, HTZGQ might have something for you.
Athene Holding Ltd. is said to be interested in buying Hertz's Donlen Fleet Management business. It's a reason to buy ATH, not Hertz stock. 
It's the time to clean house and make portfolio space for stronger investment opportunities during 2021. Here are 7 stocks to sell.
Is Hertz stock the bottom of the barrel, or a rare contrarian opportunity? Test your mettle, if you're ready, with this much-despised stock.
Hertz stock has rallied once again. But the equity value here remains zero or close, meaning this rally should reverse once traders move on.
Hertz's business is continuing to operate. This seems to have given shareholders false hope. But make no mistake, Hertz stock will soon be worthless.
The appearance of several Covid-19 vaccines will likely revitalize the travel industry and everything around it, which means the calculus is simple. If more people take to the skies and on road trips again, more will rent cars.
Robinhood app traders are pushing Hertz stock irrationally higher, but there is no fundamental strength behind the bankrupt rental car giant.
Shares of Hertz stock likely will be worthless after the bankrupt company reorganizes and you shouldn't waste your money.
Hertz stock has been left for dead, hence its new over-the-counter ticker, "HTZGQ." Thus, let this be a lesson for penny stock speculators.
Hertz stock is heading towards zero even after it exits bankruptcy proceedings. Any traders doing more than speculating will need a miracle to profit.
Hertz Stock has confounded investors. At a little over $1, it might be a bargain. But will HTZGQ stock actually make you rich?
Load More