Unilever NV (UN)
$60.50 0.00 (0.00%)
17:00 EST UN Stock Quote Delayed 30 Minutes

Despite the risk, 30-something investors should protect their nest egg with red-hot stocks that also offer long-term value.
Louis Navellier's Top 6 Stocks for 2021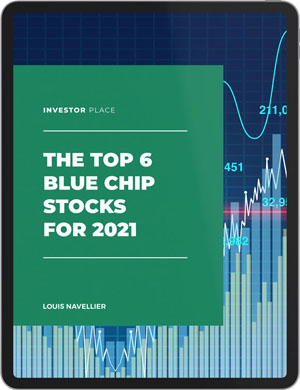 He found Apple at $1.49… Intel at $3.60... Amazon at $46. Now, investing legend Louis Navellier is revealing his Top 6 Stocks for 2021 — FREE!
Download His Free Report Here:
Louis Navellier's Total Grade
Powered by Portfolio Grader
?
?
Unlock Louis Navellier's
? Stock Report – FREE:
Is ? a BUY?
Powered by Portfolio Grader
A Strong Buy B Buy C Hold D Sell F Strong Sell ?
Unlock Louis Navellier's
? Stock Report to Find Out – FREE:
Louis Navellier's Total Grade
Powered by Portfolio Grader
?
?
Investing legend Louis Navellier rates ? a "?." Unlock his ? Stock Analysis to find out why – FREE:
Louis Navellier's Total Grade
Powered by Portfolio Grader
?
Fundamental Grade
Quantitative Grade
Sales Growth ?
Operating Margin Growth ?
Earnings Growth ?
Earnings Momentum ?
Earnings Surprises ?
Analyst Earnings Revisions ?
Cash Flow ?
Return on Equity ?
Get Louis Navellier's Complete ? Stock Analysis Now – FREE:
Previous Close -
Market Cap 88.37B
PE Ratio -
EPS -
Volume (Avg. Vol.)
Day's Range 60.50 - 60.50
52-Week Range 51.88 - 63.10
Dividend & Yield 1.55 (2.56%)
UN Stock Predictions, Articles, and Unilever NV News
From InvestorPlace
From the Web
With international dividend stocks, valuations are generally better and yields are bigger. Here are five stocks that stand out.
These personal products stocks are generally stable and trade at low valuation levels that allow investors to profit from the consumer goods that people use every day.
Despite prevailing opinion, Starbucks stock does not rely too much on China for future growth. SBUX's current earnings continue to impress.
With several domestic and geopolitical factors likely to swing the markets unpredictably, defensive stocks remain your best bet.
The short-term nature of the stock markets makes it hard for companies to think bigger picture -- but these seven best long-term stocks do. 
If you're looking for the best dividend stocks with high yields and solid growth prospects, don't limit yourself -- look overseas.
Unilever stock will probably trade as one equity in the future, but investors must keep their focus on the financials and the competition.
Unilever NV (NYSE:UN) is a $72.5 billion in market value constituent of the Personal Products GICS industry group where the stock's Portfolio Grader ranking places it 5 among the 27 companies in this industry group, giving it a well above-average position. UN is ranked in the top decile of the sector with a ranking of 14 among the 174 companies in the sector and number 271 in the 5000 company Portfolio Grader company universe.
Stock picks like AWK, JNJ and UN are good ways for investors to beat the market without taking on a great deal of investment risk.
These 10 hot stocks have had a monster 2017 so far, but that makes them all the more set up for disappointment as the year rolls on.
Unilever (UL, UN) management clearly does not care about shareholders. Here are some of the reasons you should stay away from UL stock.
The 10 best stock charts on Wall Street right now come from all corners of the market and include a number of turnaround plays.
General Mills, Inc. (GIS) shares have declined more than 3% Friday since the company has lowered its guidance for fiscal 2017 to a 4% drop.
A study of analyst recommendations shows where Procter & Gamble (PG) stands as a pick within the Dow Industrial stocks
The United Kingdom is facing a Marmite shortage and the Brexit is to blame, but there is hope on the horizon for fans of the spread.
These nine dividend stocks are great bets for long-term investors looking to fade a world of global uncertainty and cellar-dwelling interest rates.
Procter & Gamble Co has been named to the Dividend Channel's Top 25 SAFE list. Here's why PG is a solid dividend stock for investors
The presence of worms in Lipton Green Tea bags has caused some alarm. However, it has been confirmed that these rumors are absolutely fabricated.
Consumer noncyclical stocks rose 0.4% on Wall Street on Monday morning.
Consumer noncyclical stocks rose 0.6% on Wall Street on Wednesday morning.
Load More