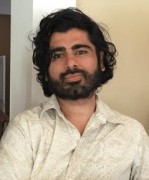 Jaimini Desai
About Jaimini Desai
Jaimini Desai has been a financial writer and reporter for nearly a decade. He has helped countless investors take profitable rides on some of the hottest growth trends. His previous experience includes writing for Investopedia, Seeking Alpha, and MT Newswires.
He is the Chief Growth Strategist for StockNews.com and the editor of the POWR Growth and POWR Stocks Under $10 newsletters.
Jamini's first exposure to the stock market was during the dotcom bubble as a high-schooler. He was active in the markets during college and was trading full-time during the 2008 crash and reflation rally in 2009. This formative experience instilled in him the importance of risk-management, understanding market conditions, and betting big on the best ideas.
In his career, he has worked with investment managers, financial advisors, fintech companies, and news publishers. His unique background allows him to connect the dots between businesses, industries, economies, and markets.
He lives in Philadelphia, PA and loves his family and dogs (in no particular order). He enjoys playing tennis, yoga, and eating ice-cream. If you would like to see more of his best growth stock ideas, then click the following link: See Jaimini Desai's Favorite Growth Stocks.

Join InvestorPlace Insights — FREE!
Get actionable advice from our top experts, including the hottest stocks to buy & sell, 401k and retirement tips, market analysis and more!
Recent Articles
Semiconductor stocks have pulled back lately as seen in the SMH ETF, and that gives investors a change to join in before the next leg up.
These dividend growth stocks may not wow you with their yields, but they can back those yields up with rising stock prices.
Gold has long been a safe haven in fearful market times, and these are some of the best bets among the gold miners.
The key to picking growth stocks right now is to look for companies whose earnings momentum and growth can withstand any market conditions.
It looks like travel stocks will have a brighter 2022, as fewer infections should embolden more people to get out and see the world.