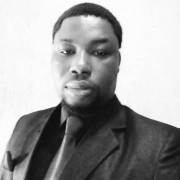 Samed Olukoya
Samed Olukoya is a financial markets analyst with over two decades of experience. He founded Investors King and has worked with top business platforms across the world.
Recent Articles
The fundamentals of UPS stock are strong, but adjust it for COVID-19-induced growth and you will see why it declined.
As long as Robinhood users continue to drop, weak revenue and the inability to turn profitable will continue to weigh on the outlook of HOOD stock.
Despite the increase in inflation to a 40-year high, COST stock continues to outperform as Costco's business remains strong.
RBLX stock has dropped 58% YTD on the back of rising interest rates and growing global uncertainty. It will remain subdued in the near term.
With falling demand, rising borrowing costs and slower job creation, it looks like there's a recession coming. Gold stocks look attractive.

Join InvestorPlace Insights — FREE!
Get actionable advice from our top experts, including the hottest stocks to buy & sell, 401k and retirement tips, market analysis and more!