Cardano/US Dollar (ADA-USD)
9:50 EDT
ADA-USD Stock Quote Delayed 30 Minutes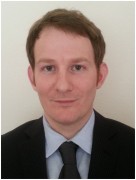 The up-and-coming cryptos are certainly worth keeping on the radar in June, considering their positive upside catalysts.
11 Best Stocks to Buy for 2023

INSIDE: Investing legend Louis Navellier reveals his Top 11 Stocks for 2023 — FREE!
Download His Free Report Here:
Day's Range
$0.31 - $0.32
52-Week Range
$0.24 - $0.67
ADA-USD Crypto Predictions, Articles, and Cardano/US Dollar News
From InvestorPlace
From the Web
Although cryptos enjoyed strong performances earlier, a lack of fundamental catalysts may apply some pressure on the sector.
These cryptos to buy are ticking upwards since the start of the year and are poised for tremendous run ahead
These cryptos that can survive market crashes are a mainstay for any investor looking to build a robust crypto portfolio
Although proponents of cryptos advocate the blockchain being a fiat alternative, digital assets still present high risks.
These three top tokens are certainly worth a look by long-term investors seeking to add some higher-risk growth right now.
Although cryptos had a strong run so far this year, the third U.S. bank failure clouded the narrative for digital assets.
Investors wanting to maximize their returns should consider a position in one of these high-flying cryptos.
The best cryptos to buy for potential long-term gains include Bitcoin and Ethereum. However, they are not the only ones out there.
These coins and tokens are some of the top cryptocurrencies to know in 2023, ranked by my proprietary starring system.
Although cryptos enjoyed an impressive performance this year, the recent pullback should give time for some reflection.
Looking for innovative and promising cryptos to invest in? Check out our list of the best innovative cryptocurrencies to watch.
These three penny cryptos with high liquidity are among the top 20 most valuable cryptocurrencies investors can purchase.
These cryptos may be lesser known, but they have had big rallies this year and look to have bright futures ahead.
This Mix of Undervalued Stocks and Cryptos Promises Strong Returns for Investors
The cryptocurrency market is ever-evolving, with new hot, trending, and popular cryptos emerging on a regular basis.
Although cryptos have been on the move this year, a recent blip on the road has forced investors to reassess next moves.
These most reliable cryptos are a relatively low-risk way to play the crypto market, offering strong upside ahead
As the crypto market heats up, it's the perfect time to explore promising cryptos to buy that are trading at a discount to historical highs.
These cryptos that can make you rich offer incredible upside potential ahead in a market ready to blast-off again.
For valuable and practical cryptos to buy, look no further. These three stand out in the crowded market, offering healthy returns.

Load More