Bitcoin Cash (BCH-USD)
$622.10 17.20 (2.69%)
BCH-USD Stock Quote Delayed 30 Minutes
AMC stock fans should be cheering this morning as Adam Aron makes a big promise. Soon, a total of four cryptos will be accepted in theaters.
3 Cryptos to Beat Bitcoin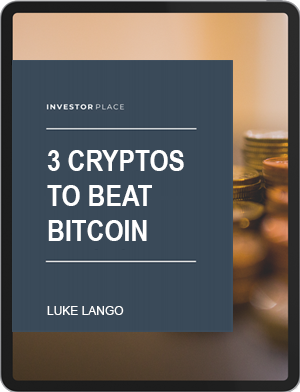 InvestorPlace expert Luke Lango reveals 3 cryptocurrencies he believes could beat Bitcoin… and you can get their names — for FREE — in his latest report!
Download His Free Report Here:
Previous Close -
Avg. Volume (YTD) 2,553
Day's Range 639.30 - 639.30
52-Week Range 203.11 - 1,551.42