Bitcoin/US Dollar (BTC-USD)
$27,787.30 1.89%
11:24 EDT BTC-USD Stock Quote Delayed 30 Minutes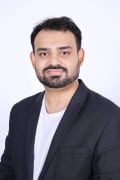 These cryptos to buy are set to surge in value as inflation rates slow down and the markets return to winning ways again.
11 Best Stocks to Buy for 2023

INSIDE: Investing legend Louis Navellier reveals his Top 11 Stocks for 2023 — FREE!
Download His Free Report Here:
Previous Close -
Avg. Volume (YTD) 5,245
Day's Range $27,007.70 - $28,399.70
52-Week Range $15,470.50 - $48200.
BTC-USD Crypto Predictions, Articles, and Bitcoin/US Dollar News
From InvestorPlace
From the Web
With a critical decision by the Federal Reserve on the line, investors will want to approach cryptos this week with prudence.
Crypto stocks are on the rise Friday as traders celebrate another rally for Bitcoin (BTC) as it continues its recent positive movement.
The share prices of these leading technology companies are breaking out in a big way due to several catalysts and growing momentum.
With the banking sector suffering two major failures, blockchain investors may face a make-or-break moment in cryptos.
Bitcoin (BTC) price predictions are a hot topic among traders on Tuesday as they search for alternatives following the bank stock crash.
For investors looking for stability in the digital asset space, these are three top cryptos to buy as a way to diversify one's portfolio.
Investors should stick to the easy to understand and easy to capture gains in the crypto market with these cryptos to buy.
As the sector starts trading in the green again, these picks are contesting the "best crypto to buy now" title.
InvestorPlace challenged ChatGPT to pick cryptos to buy, and it impressed with its robust methods of picking assets.
With a slew of economic data coming out this week, cryptos could go either way, forcing investors to be extremely vigilant.
With Bitcoin breaking $25,000 for the first time in six months, investors are looking for cryptos to buy in a pre-bullish market.
Square, Carvana and Bitcoin are our hot stocks for tomorrow, particularly with earnings on deck for two of these names.
Although cryptos managed to jump higher in market value, the sector faces clashing fundamentals that incentivize caution.
Bitcoin (BTC) price predictions are a hot topic among fans of the crypto after it jumped above $24,000 for the first time since August!
With cryptos printing pensive price action ahead of key economic reports, investors should take a cautious approach to the sector.
For those looking to cash in on the crypto scene, three tokens can become the next Shiba Inu on the back of solid catalysts in 2023.
PayPal and Lyft report earnings and Bitcoin will be in focus amid a crypto conference. Together, these will be 3 hot stocks for tomorrow.
For those banking on a crypto recovery, these three tokens are among the best options to consider right now.
Although cryptos got off to a stellar start in the new year, a strong jobs report and its implications have pressured the market.
With a good deal of negativity already priced in, it may be worth dipping a toe back into these red-hot cryptos to buy.

Load More