Bitcoin/US Dollar (BTC-USD)
23:41 EDT
BTC-USD Stock Quote Delayed 30 Minutes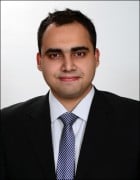 Discover the top cryptos to buy with high growth potential and the possibility of becoming potential trillion-dollar cryptos.
11 Best Stocks to Buy for 2023

INSIDE: Investing legend Louis Navellier reveals his Top 11 Stocks for 2023 — FREE!
Download His Free Report Here:
Day's Range
$26,275.40 - $26600.
52-Week Range
$15,470.50 - $31,296.50
BTC-USD Crypto Predictions, Articles, and Bitcoin/US Dollar News
From InvestorPlace
From the Web
These are the best long-term cryptocurrency investments investors should consider as far as projects that will survive and grow are concerned.
Here are three top cryptocurrencies long-term investors may want to consider for diversifications purposes right now.
These high-profit potential cryptos are trading at remarkably cheap valuations, offering robust long-term growth ahead.
Discover the potential of game-changing, innovative, and disruptive stocks and cryptos that are reshaping the market.
Although a tentative debt ceiling deal recently passed, investors should still apply a cautionary framework for cryptos.
Top cryptos to buy before a bull run include those that will precipitate the runup itself and some other not-so-obvious choices.
Here are three of the best cryptos for investors seeking long-term portfolio diversification in this high-growth asset class to buy.
Despite the volatility of this sector, there are cryptos to buy for long-term investors seeking portfolio diversification right now.
For investors seeking stable cryptos to buy in this current environment, here are three top options to consider in May.
There's no single best crypto to buy now for all investors, but you may find one of the three that fits your risk-reward type the best.
With the debt-ceiling debate weighing heavily on global capital markets, investors need to be very careful with cryptos.
Discover the potential of speculative cryptos and find out which cryptos to buy that have the potential to make you rich.
The prices of some digital tokens are up more than 50% in the last six months, while a few cryptos have seen their price double in that time. The roaring comeback has left many critics of digital coins scratching their heads and forced more than a few analysts to revise their outlook for crypto.
Choosing the best crypto to invest in comes down to solid foundations and a promising future, fitting the three cryptos in our discussion
Bitcoin (BTC-USD) has been the subject of intense speculation and volatility in recent times. In the midst of these dynamics, bullish Bitcoin price predictions prevail.....
These are the best cryptos to buy for the next bull market as they have multibagger returns potential considering the project scope.
Although cryptos enjoyed strong performances earlier, a lack of fundamental catalysts may apply some pressure on the sector.
Here are seven of the most promising stocks and cryptos long-term investors will want to consider holding in 2023 and beyond.
These cryptos to buy are ticking upwards since the start of the year and are poised for tremendous run ahead
These cryptos that can survive market crashes are a mainstay for any investor looking to build a robust crypto portfolio

Load More