Dogecoin (DOGE-USD)
$0.46 0.11 (18.97%)
DOGE-USD Stock Quote Delayed 30 Minutes
The Doge Killer is living up to its name with its massive gains today. Does it have the bite to match its bark?
3 Cryptos to Beat Bitcoin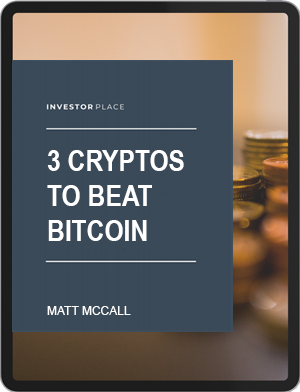 Crypto legend Matt McCall reveals 3 cryptocurrencies he believes could be bigger than Bitcoin… and you can get their names — for FREE — in his latest report!
Download His Free Report Here:
Previous Close -
Avg. Volume (YTD) 150.08M
Day's Range 0.57 - 0.57
52-Week Range 0.00 - 0.65